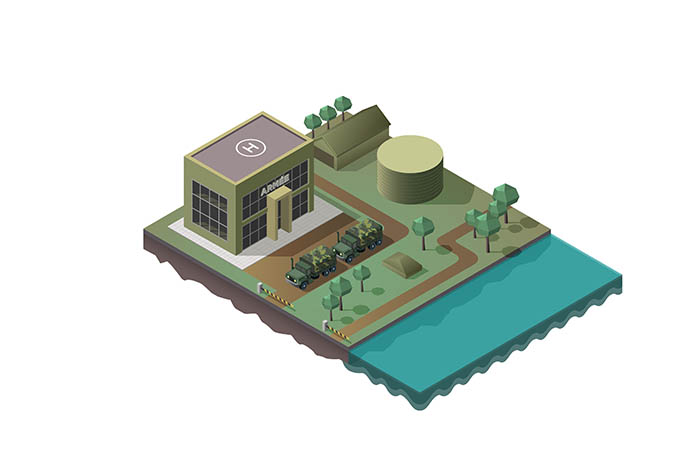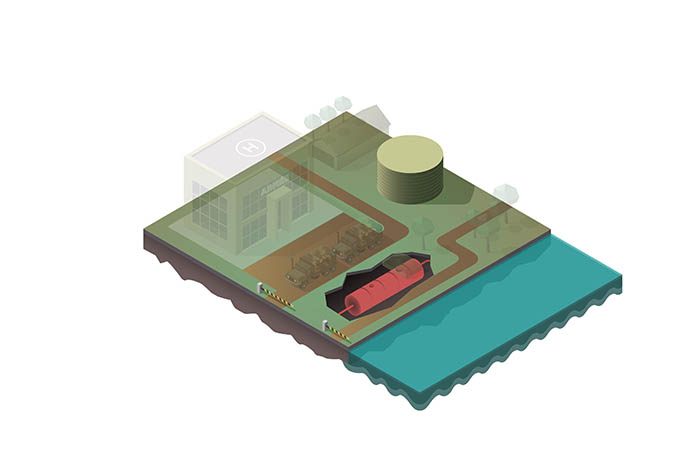 Storage solutions for armies
Professionals in the Army, Air Force or Navy, you are looking for a storage solution for the armed forces to ensure the refuelling or security of your premises and facilities. As a strategic sector, the supply of hydrocarbons to your land or air vehicles, as well as to your ships, must be the subject of special attention and unfailing professionalism. This is why CDE offers you its expertise in solution storage for armies. With numerous models of hydrocarbon tanks and fire tanks, we also make available to you the know-how of our industrial storage design office, in order to develop for you, an operational and durable storage tank.
Tanks for military hydrocarbons
For your air base, naval base, military port, regiment or brigade, you need to secure your hydrocarbon supply. Based on our experience, we manufacture the right storage solution for armies to suit your requirements. Each hydrocarbon tank can be designed in standard or bespoke sizes, so that your stockpile will meet your needs, while adapting to the storage conditions of your military site.
In fact, the issue of refuelling with JETA1 paraffin, or refuelling with gasoil and gasoline for your land vehicles, or even diesel for the Navy, is of a highly strategic nature. Aware of these issues, we create industrial tanks that comply with all the standards in force and are guaranteed to the GPI. For a versatile use, each storage solution for armies can be declined in different models:
horizontal or vertical
single or double walled
overhead or underground
with or without pressure.
Our fire safety solutions
To protect your men, your installations and your equipment, you wish to acquire a fire tank. Thanks to our expertise in storage solutions for armies, we study with you the fire reserve that corresponds to your needs. In fact, this liquid storage solution must meet the recommendations of the SDIS and your own firefighting services. Equipped with a single wall, our fire tanks will preferably be buried, but can also be aerial, in compliance with the NF EN 12285-2 standard. Horizontal or vertical, with or without pressure, this storage solution for the armed forces has a nominal capacity of 30,000 to 150,000 litres or any other volume to measure.
A range of professional services
We know that you are constantly faced with challenges and the demands of your profession. It is with this in mind that we design each storage solution for the military. Reactive and expert in its field, our technical team studies your requests precisely and ensures highly personalised support, right up to the delivery of your tank by our logistics department. Precise and reliable, the quality of our manufacturing enables you to comply with your ISO 9001, ISO 14001 and OHSAS 18001 certifications. A great asset for your storage solution for the military.