Coatings - Surface protection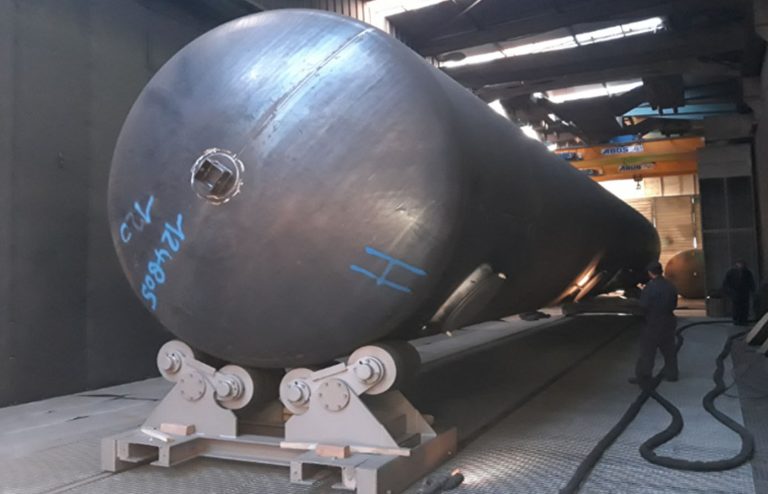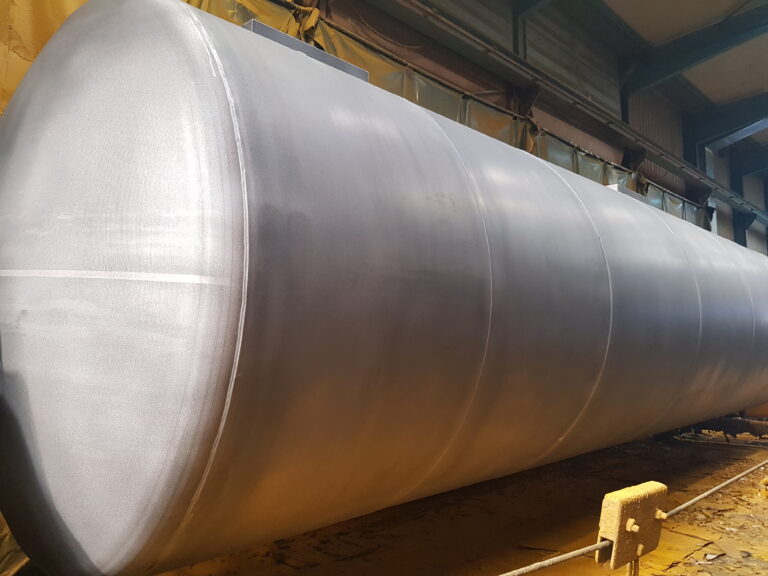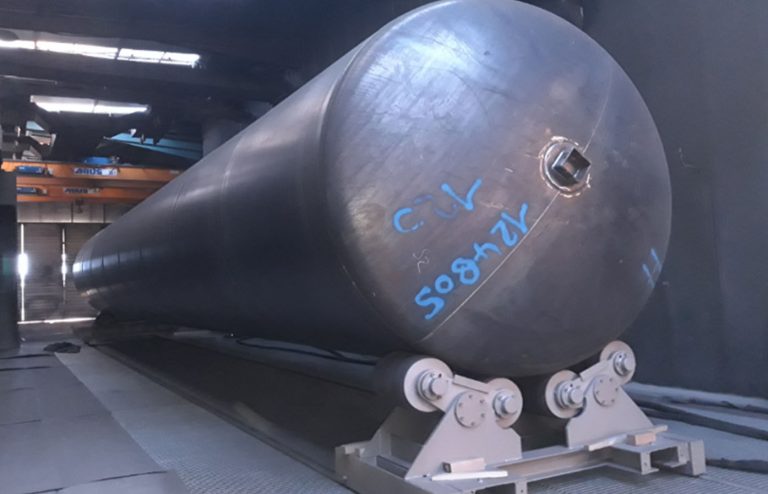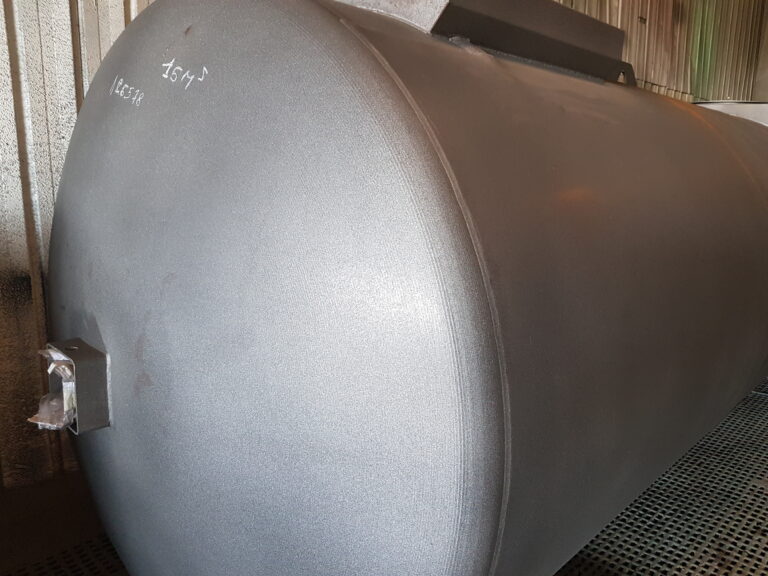 CDE blasts its tank production in accordance with the NF EN 12285-1 standard and the specifications of the coatings used.
For this purpose, CDE has two shot-blasting booths:
– A manual cabin equipped for two blasters (20 m x 5 m x 5 m)
– An automatic booth capable of blasting tanks up to Ø3 m and 100 m3.
The substrates to be coated are prepared by blasting with metallic abrasives, so as to obtain a degree of care Sa 2 ½ or Sa 3 in accordance with the ISO 8501-1 standard, followed by careful dust removal.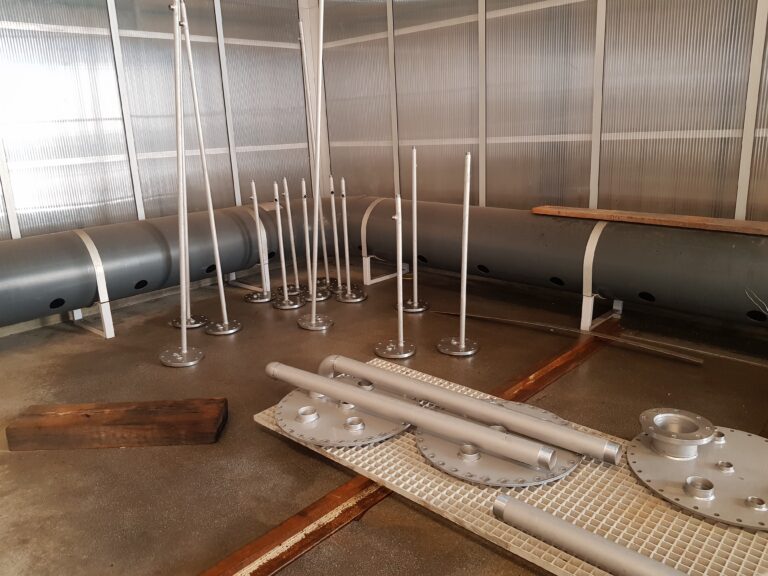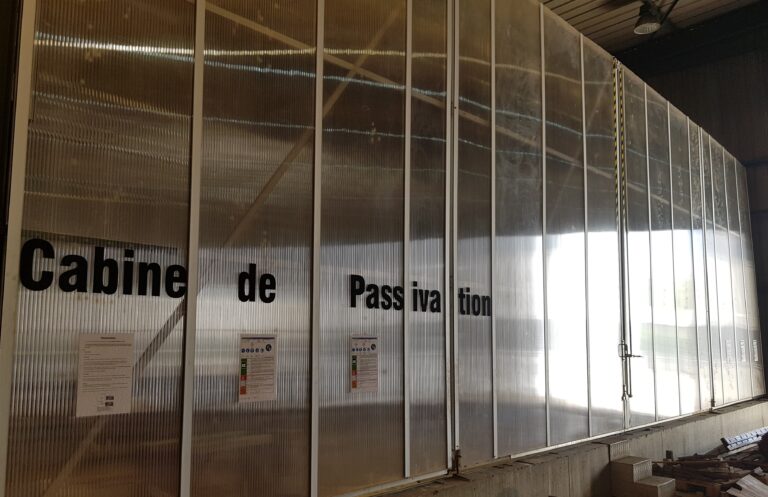 Passivation pickling (stainless steel tanks)
CDE has a ventilated Pickling/Passivation booth (10m x 8m x 6m).
The main property of stainless steels is corrosion resistance.
This corrosion resistance is achieved by a thin transparent film of chromium oxides on the entire surface of the steel.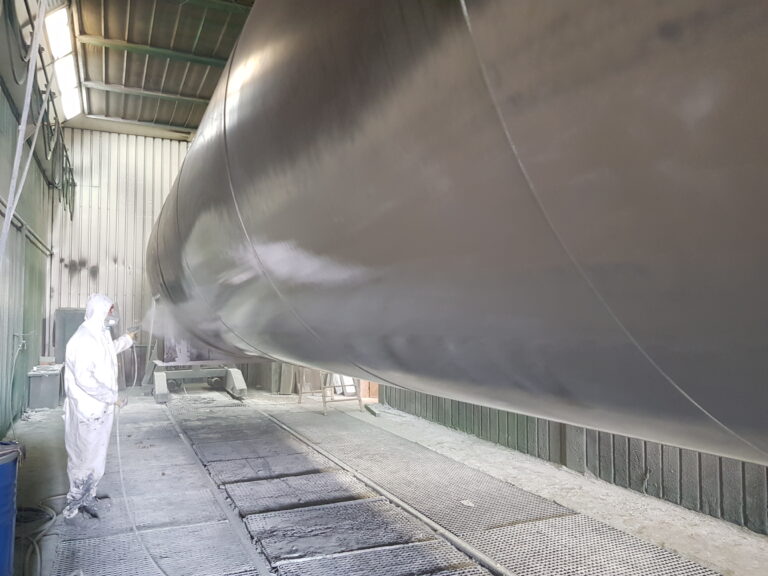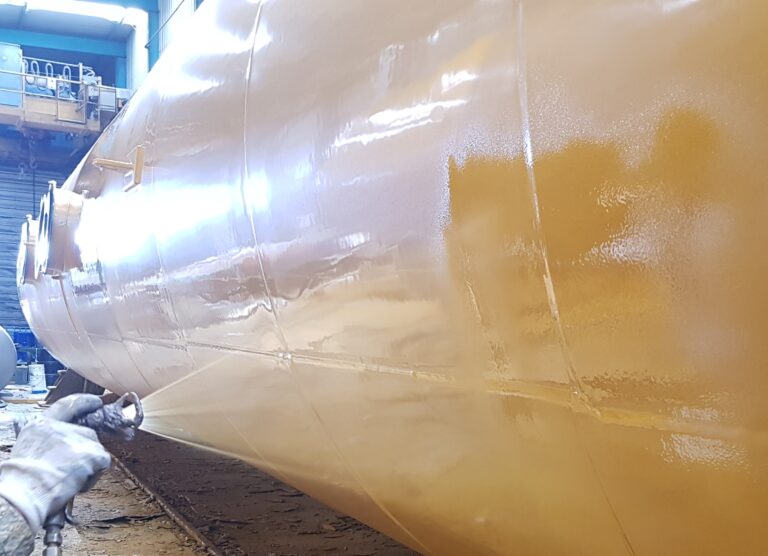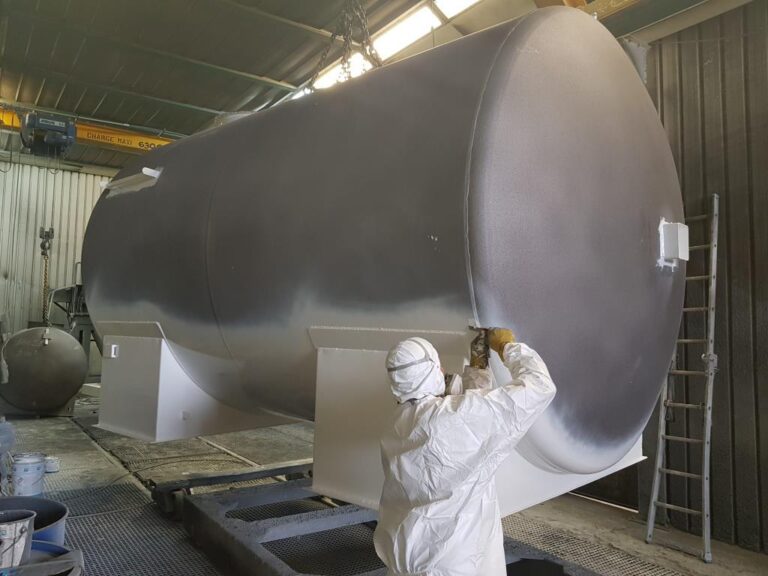 Polyurethane coating - Liquid paint
CDE offers several types of coating in its workshops:
– Polyurethane coating (underground tanks),
– Liquid paint coating (overhead tanks),
– Specific coatings adapted for tank interiors.
Checking of coatings:
– Standard NF EN 12285-1 Buried tanks: Dielectric comb inspection (2500 V, 6000 V, 12000 V or 14000 V).
– Standard NF EN 12285-2 Overground tanks: Control of the anti-corrosion coating by thickness measurement (Elcometer).