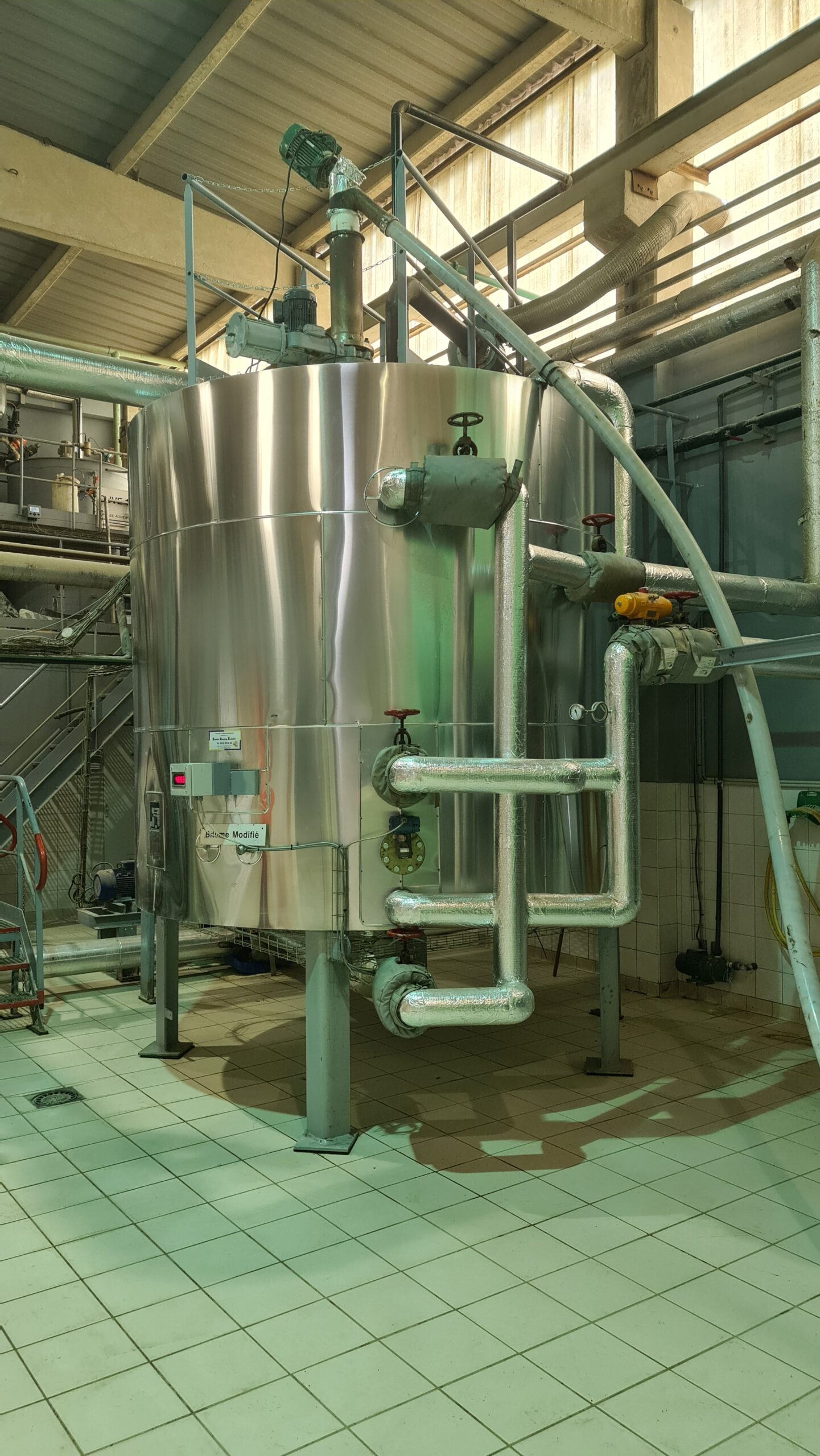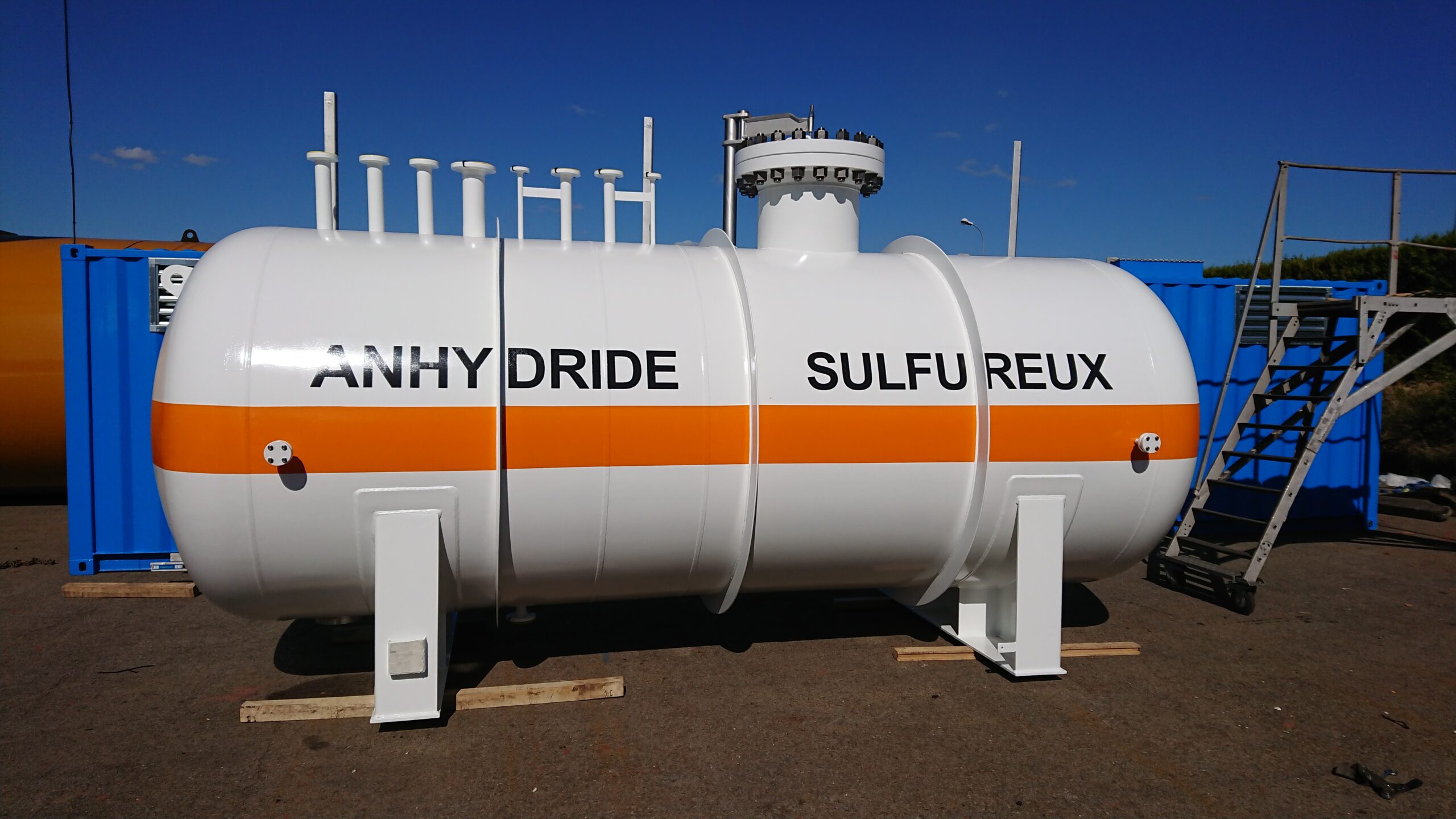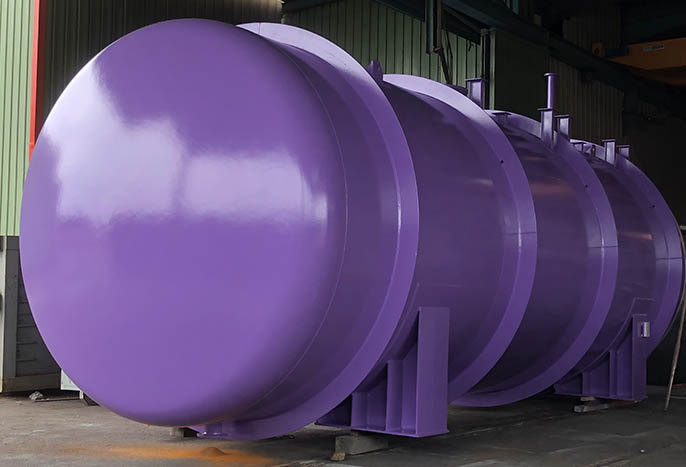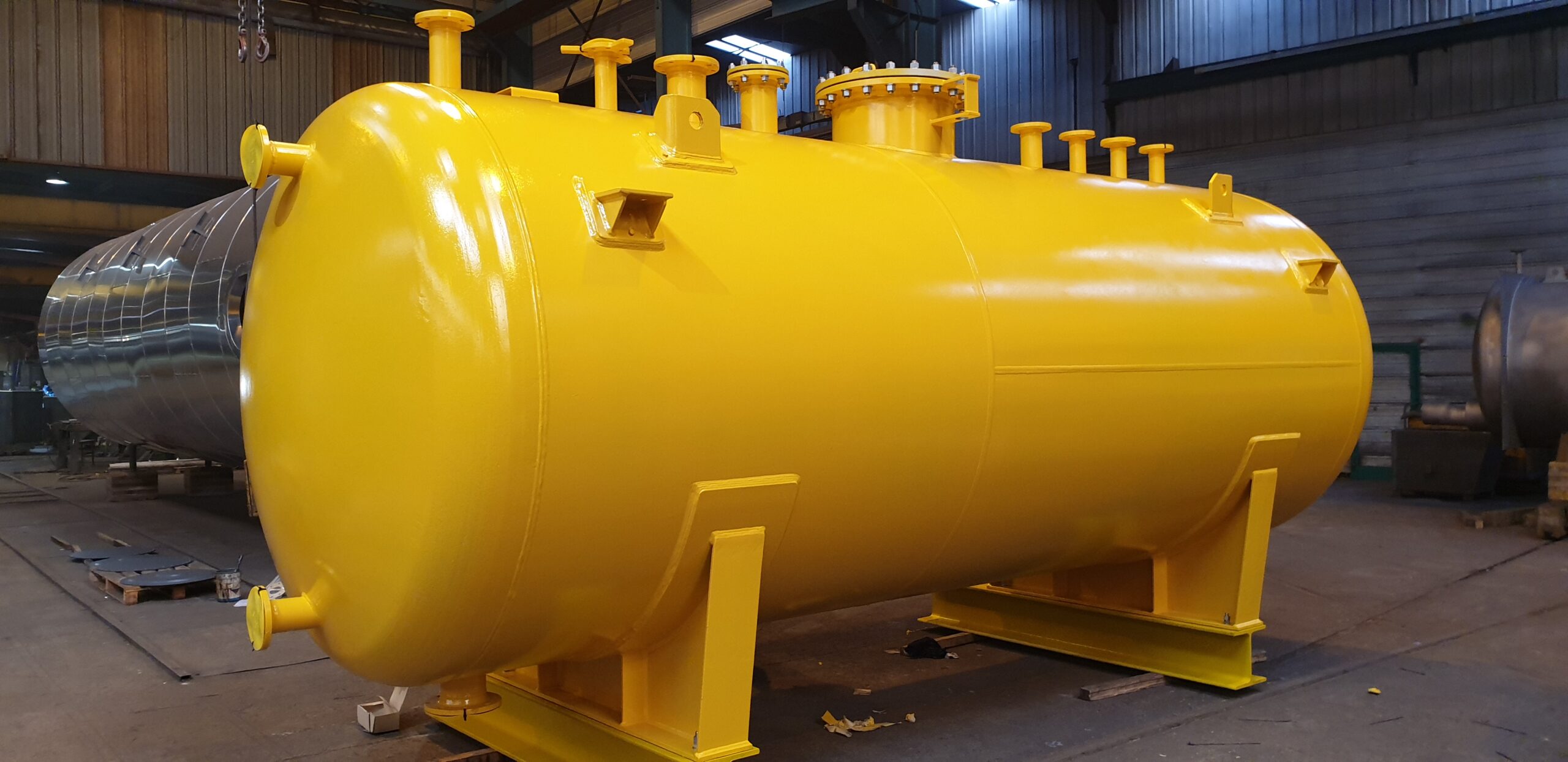 If your industrial activity requires the storage of chemicals, such as tetrahydrothiophene (THT), xylene, or bleach, we know how important it is for you to have a reliable and good quality chemical tank. That's why we offer you a specialised storage tank, entirely dedicated to chemicals, paints, solvents, etc., and ideal for the needs of companies and industries.
For each of your industrial and chemical needs, we manufacture a suitable chemical tank, such as VHT storage tanks (especially for GRT Gaz), buffer tanks, etc. These tanks are safe and comply with the main standards in force, and are also subject to the European PED Directive 2014/68/EU. They are therefore perfectly in line with the specifications of any industrial installation combining performance and safety.
Features of your chemical tank
We build your chemical tank to your specifications, regardless of the volume required. As a result, the thickness of the tank can vary from 5 to 35 mm, depending on the dimensions required. Your chemical tank can be made of carbon steel or stainless steel, with or without a lining, depending on your needs and the contents for which it is intended.
Because your chemical tank needs specific equipment and accessories, we offer to provide you with the cradles, feet and skirts necessary to support it, as well as to install a heater if your industrial installations require it. In addition, for a complete service offer, we can produce various documents such as plans, calculation notes, welding specifications, quality plans, risk analyses, user instructions and manufacturer's files.
Single or double wall
With or without pressure
Overhead or underground
Vertical or horizontal
ASME
CODAP
NF EN 13445
DESP
NF EN 12285