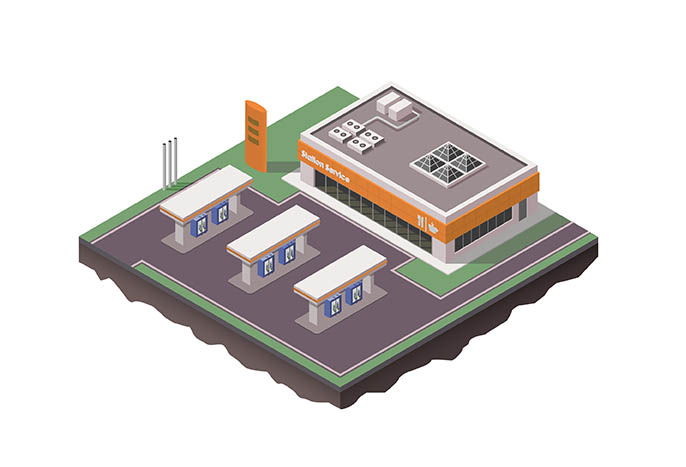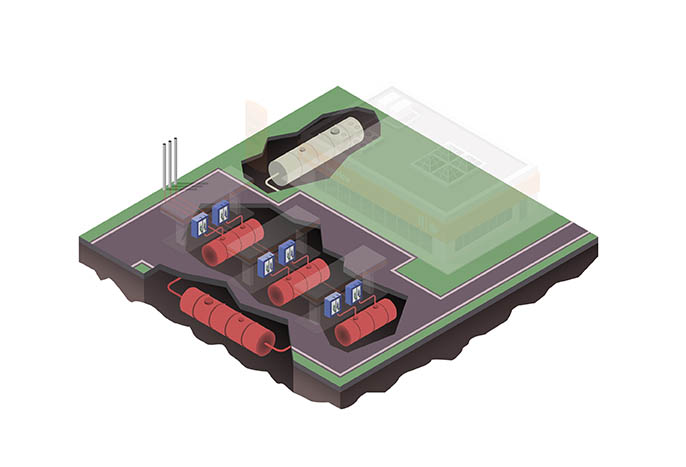 Storage solution for service stations & motorway service stations
Fuel distributors and service providers to motorists, you are looking for a reliable and quality service station storage solution. To meet this crucial need for your business, CDE has developed a whole range of tanks for hydrocarbons and non-road gases. Moreover, aware of your safety requirements, CDE also offers you its fire tanks, ideally complementing any service station storage solution and every installation complying with the standards in force.
Your tanks for service stations & motorway service stations
Whether you supply fuel to motorists and truckers in an independent station, a motorway station, at a rest area or within your medium or large-scale store, we know your need for a service station storage solution. That's why we have specially designed tanks and petrol and diesel tanks capable of ensuring, in optimal conditions, your distribution of Unleaded, Diesel, E10, E85 or AD Blue.
Our hydrocarbon storage solutions
Equipped with a single or double wall, the above or underground hydrocarbon tank is an ideal storage solution for service stations. In order to adapt to all your objectives, but also to the constraints and imperatives you may encounter, CDE makes each cylindrical tank to measure, according to the required storage volume. Our tanks for hydrocarbons are available in several models, horizontal or vertical. Moreover, an important point for your activity and the safety of your customers, compliance with NF EN 12285-1 and NF EN 12285-2 standards is an integral part of our industrial approach, in the design of each storage solution for service stations.
The fire reserve, essential for your safety
Our expertise at your service
Indispensable for the safety of your facilities and consumers, the fire tank is undoubtedly one of your priorities. Tailored to your demand for a storage solution for service stations and motorway service stations, our offer includes single wall fire tanks that fully comply with ISO 9001 and ISO 14001 standards.
In addition, we are aware that safety and fire service regulations include specific storage volumes, which you must comply with. That's why we will work with you to find a service station storage solution that fully meets the criteria you submit to us. We have tanks of different sizes and with different features. CDE offers fire tanks:
horizontal
vertical
with pressure
without pressure
aerial
buried
Whether you are a large-scale retailer, a motorway company, a petrol network or an independent service station, we have identified all your needs and know how to adapt to your requests for customised products. Throughout your project, a technical advisor will accompany you and ensure the overall follow-up of your file, from the design to the implementation of your service station storage solution, including manufacturing. Do not hesitate to
contact us
to share your expectations and express your needs.