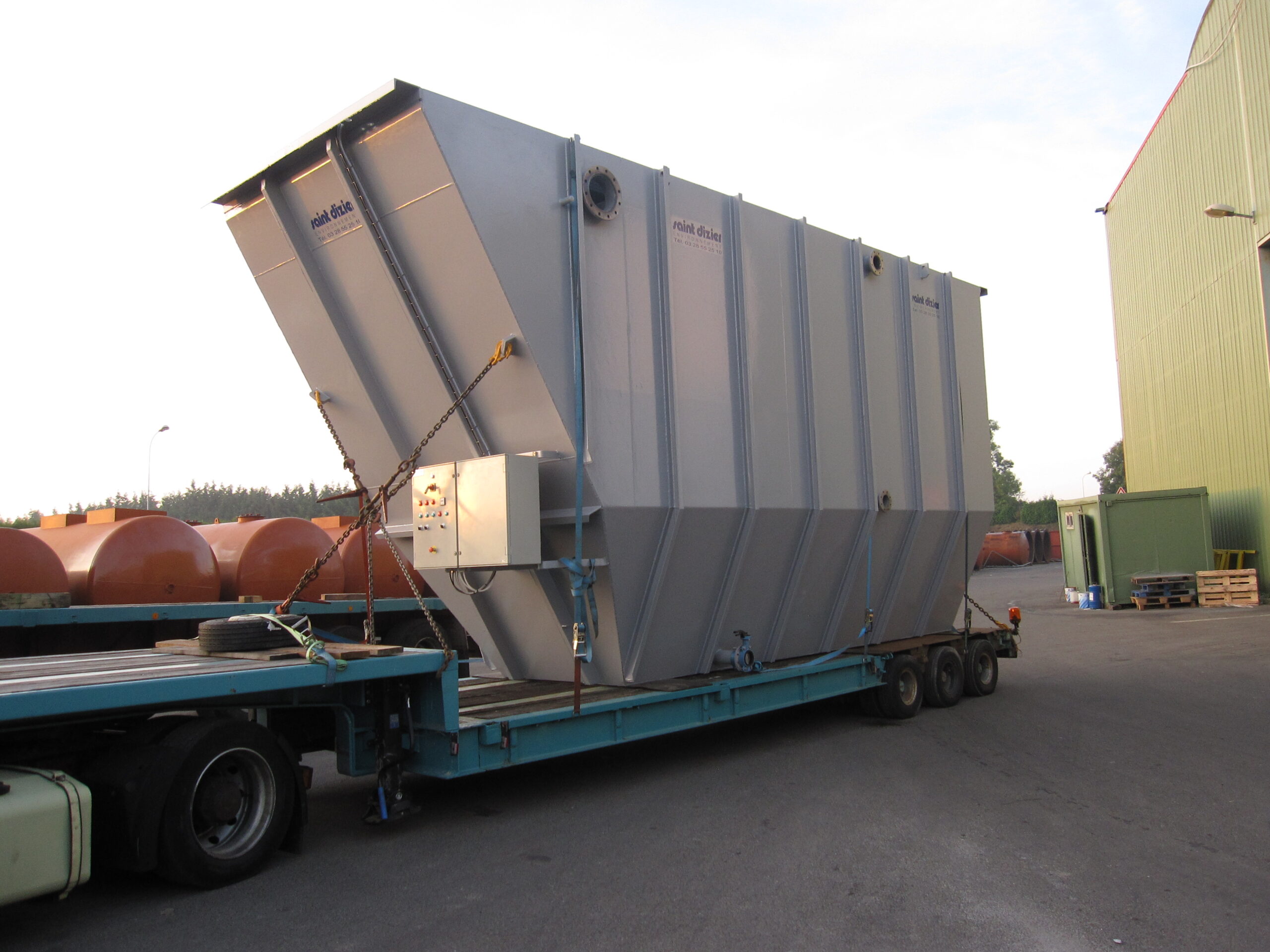 Your hydrocarbon separator
For your port, your airport, your supermarket, your petrol station, your company or your site receiving the public, you wish to equip yourself with a high-performance hydrocarbon separator that perfectly meets your needs. To do this, CDE puts all its expertise in the manufacture of industrial storage tanks and boiler parts at your service. Safe and tested, our products will meet your requirements.
Construction of your hydrocarbon separator
To treat runoff from your car park, use a hydrocarbon separator manufactured by us. Built like a storage tank, one of CDE's greatest specialities, your hydrocarbon separator is then fitted with partitions and internal equipment. We offer to install this equipment, including honeycomb cells, siphons, valves, etc.
A separator that meets your expectations
Perfectly adapted to your needs, your hydrocarbon separator is entirely manufactured according to your requirements and the standards you wish to apply. Made of carbon steel, its coating can be composed of epoxy or polyurethane. Resistant to ambient temperature, your separator is made in all volumes and with a thickness defined by you. Reliable and solid, our various separators are already used in large international hubs, such as the port of Calais or Geneva airport.
As soon as you send us your specifications and requirements, you will benefit from the follow-up and recommendations of our technical advisors. For a complete service, we also offer to transport your oil separator to your site or near the car park for which it is intended. In addition, we can also draw up the welding specifications and manufacturer's file on request, so that you have all the necessary and required documents.
Cylindrical or parallelepiped
Horizontal
Overhead or underground