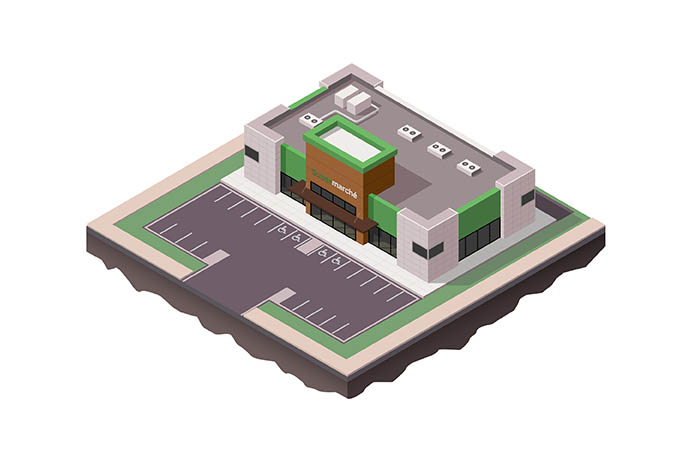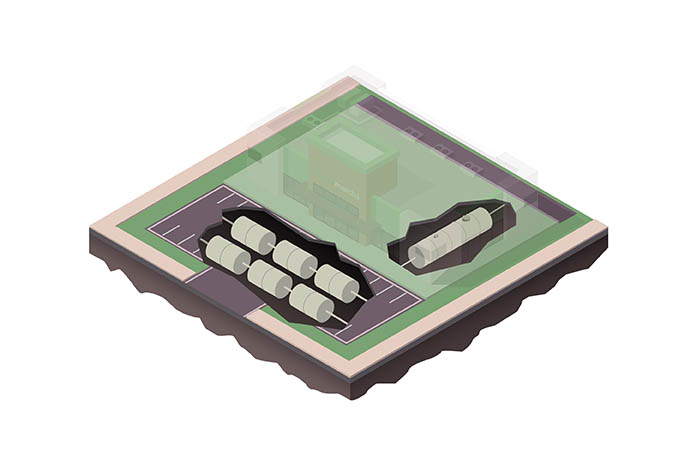 Storage solution for supermarkets
Are you looking for supermarket storage solutions? Whether you are a supermarket or a small and medium-sized store, CDE has the ideal solution to meet your needs. Indeed, satisfying the customers of the supermarket sector implies offering an optimal and quality service, while respecting the standards in terms of storage solutions for supermarkets. For these reasons, CDE has designed a complete range of storage equipment dedicated to service stations, rainwater recovery and fire prevention.
Our storage solutions for petrol stations
We know that a petrol station is an undeniable added value for your customers, which is why it is important for you to equip it with a secure, reliable and quality supermarket storage solution. In fact, the gas station storage solutions offered by CDE are part of an integrated approach entirely dedicated to small stores and big retail.
Thus, the ideal storage solution for supermarkets, perfectly mastered by CDE, remains the above-ground or underground, single or double-walled hydrocarbon tank. This tank is custom designed, whatever the storage volume required. Each horizontal or vertical cylindrical tank is available with or without pressure (according to NF EN 12285-1 and NF EN 12285-2 standards for horizontal tanks without pressure).
Indispensable: the hydrocarbon separator
If you wish to complete this storage solution in supermarket, CDE has a range of above-ground or underground hydrocarbon separators. Perfectly complementary with the global offer dedicated to food industry professionals, this equipment is composed of sludge separators, sludge separators and grease separators.
These devices allow the treatment of water and effluents coming from the car park and the service station, by separating and storing suspended matter, as well as hydrocarbons. It is an ideal and fully secure supermarket storage solution.
Essential for the safety of installations and people, this storage solution for supermarkets is adapted to the protection of today's commercial surfaces. Each single-walled overhead or underground fire tank installed by CDE, adapts to the terrain and to the requirements of the fire and safety services, such as the estimated storage volume and response time.
Horizontal or vertical and available with or without pressure, these tanks represent an optimal supermarket storage solution to meet safety obligations, while allowing you to comply with ISO 9001 and ISO 14001 standards.
As a player in the medium and large-scale retail sectors, you are increasingly interested in rainwater storage through a rainwater tank for its ecological and economic virtues. In fact, such a storage solution for supermarkets can consist of a tank for security purposes or be part of a sustainable development approach.
With their single wall, the rainwater tanks delivered by CDE present characteristics adapted to the different needs of supermarkets. All the equipment offered can be declined in numerous models:
horizontal
vertical
with pressure
without pressure
aerial
buried