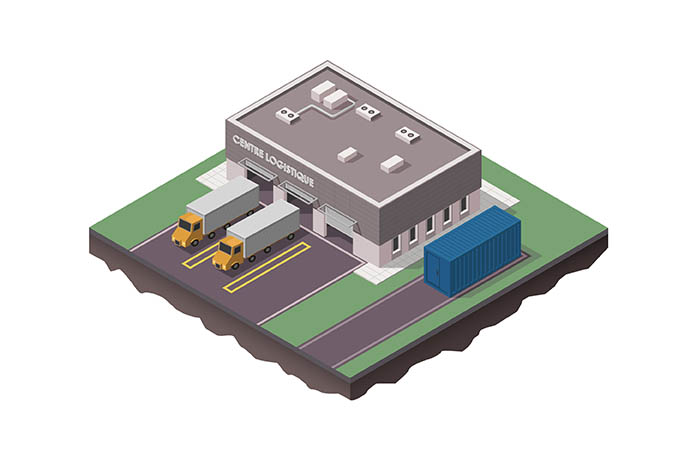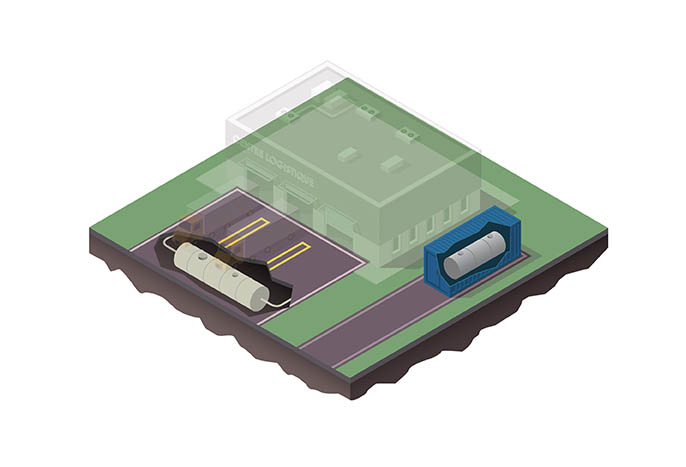 Storage solution for your private stations & logistics center
To save time, control your expenses or secure your fuel supply, you have decided to invest in your own gas station. In order to support you in setting up this infrastructure, CDE offers you the storage solution for private stations and logistics centers that corresponds to your request. Whether you need a tank for hydrocarbons , a fire tank or a rainwater tank, we proceed to the study of your project of creation, renovation or expansion of a station private in every detail.
Supply your private station & logistics center
We know that businesses, transport companies, certain communities or the military sometimes need to equip themselves with a gas station for strategic, practical or economic reasons. This is why we have designed the storage solution for private stations adapted to the characteristics of your activity.
In coated black steel and / or stainless steel to resist wear, our cylindrical tanks underground (and sometimes overhead when conditions require) allow you to store your hydrocarbons safely. Unleaded, E10, E85, Diesel, Gasoil, AD Blue … your hydrocarbon reserve is well protected in the heart of a CDE tank. Delivered and installed by us, each hydrocarbon tank has been previously designed and manufactured to the desired dimensions. With a single or double wall, with or without pressure, horizontal or vertical, your tank of storage complies with the standards in force in terms of storage solution for private station.
Tank integrated in a fully equipped container, in a retention tank with platform or simply on cradles with platform for the overhead version or underground tanks if your site allows it, our services will offer you a solution adapted to your needs.
Fire reserve for private station
A demanding professional who is concerned about the safety of your installations and your staff, you want to acquire and set up a fire tank. This essential device protects your new or older buildings. Listening to your request and mastering the criteria and directives of standards ISO 9001 and ISO 14001, CDE offers you its quality private station storage solution.
Dedicated to safety, your tank fire must allow firefighters to face various dangers regardless of the size and scope of your site. Therefore, each single-walled fire tank created by CDE is available in different sizes and with features that suit its installation and use conditions. Aerial or underground, horizontal or vertical, with or without pressure, the fire tank is your best storage solution for private stations to carry out your activity with complete peace of mind.
Public actors, companies or road hauliers, you are concerned about the environment and want to install a rainwater recovery tank to supply your site. Depending on your motivations (economic, ecological, .. .) and your needs, the right storage solution for private stations is at your fingertips, thanks to the range of reserves rainwater developed by CDE. Single wall, with internal coating adapted to the desired end use (sanitary supply, watering green spaces, washing vehicles, …), each model of rainwater reserve can be horizontal or vertical, aerial or underground, depending on the configuration of your private station.
Indispensable: the oil separator
If you want to complete this storage solution, CDE has a range of oil separators. Perfectly complementary to the global offer dedicated to professionals, this equipment is composed of sludge traps, sludge separators and grease separators.
These devices make it possible to treat the water and effluents coming from the car park and the private station, by separating and storing the suspended matter, as well as the hydrocarbons. It is an ideal and fully secure storage solution.