Industrial piping systems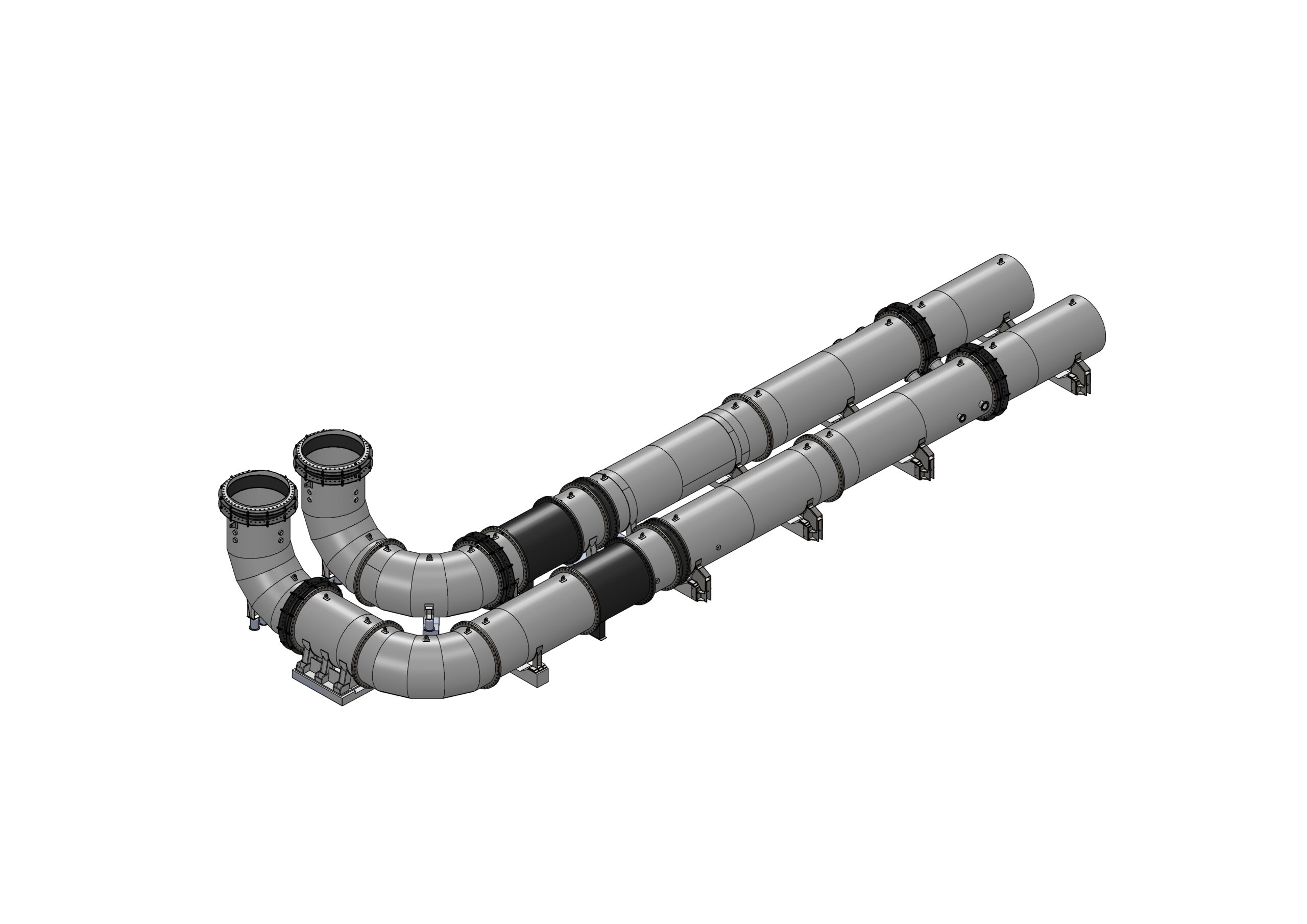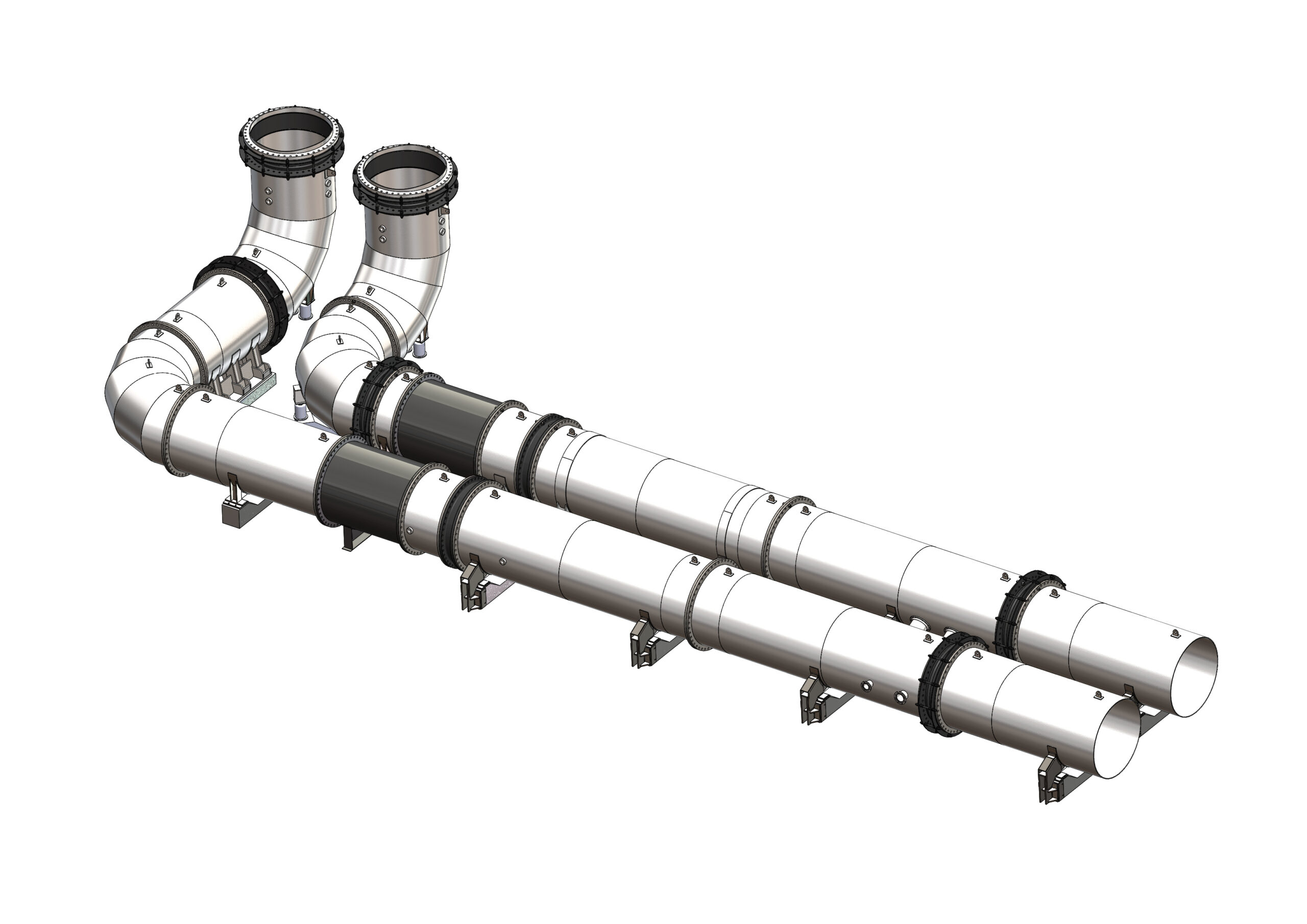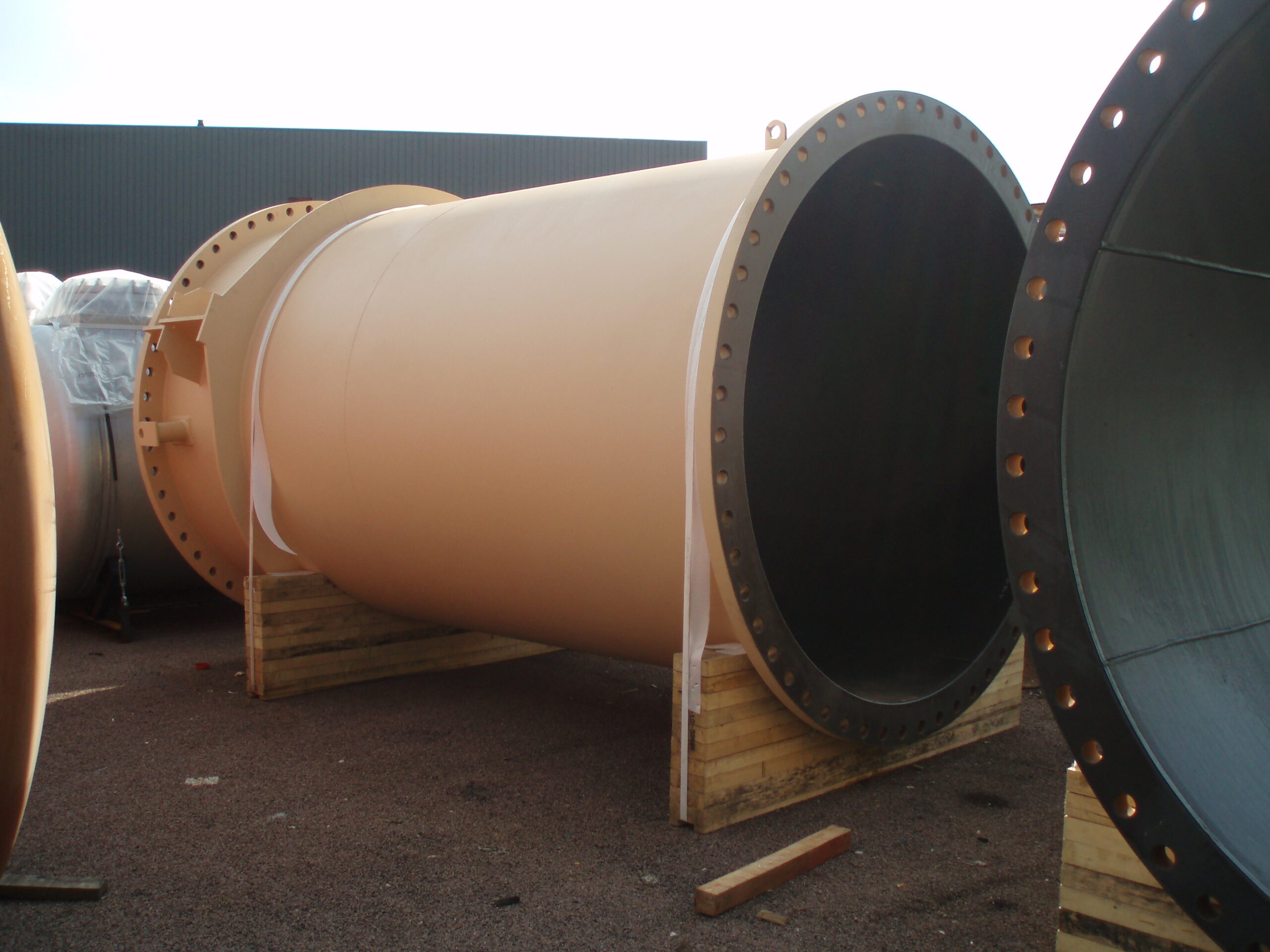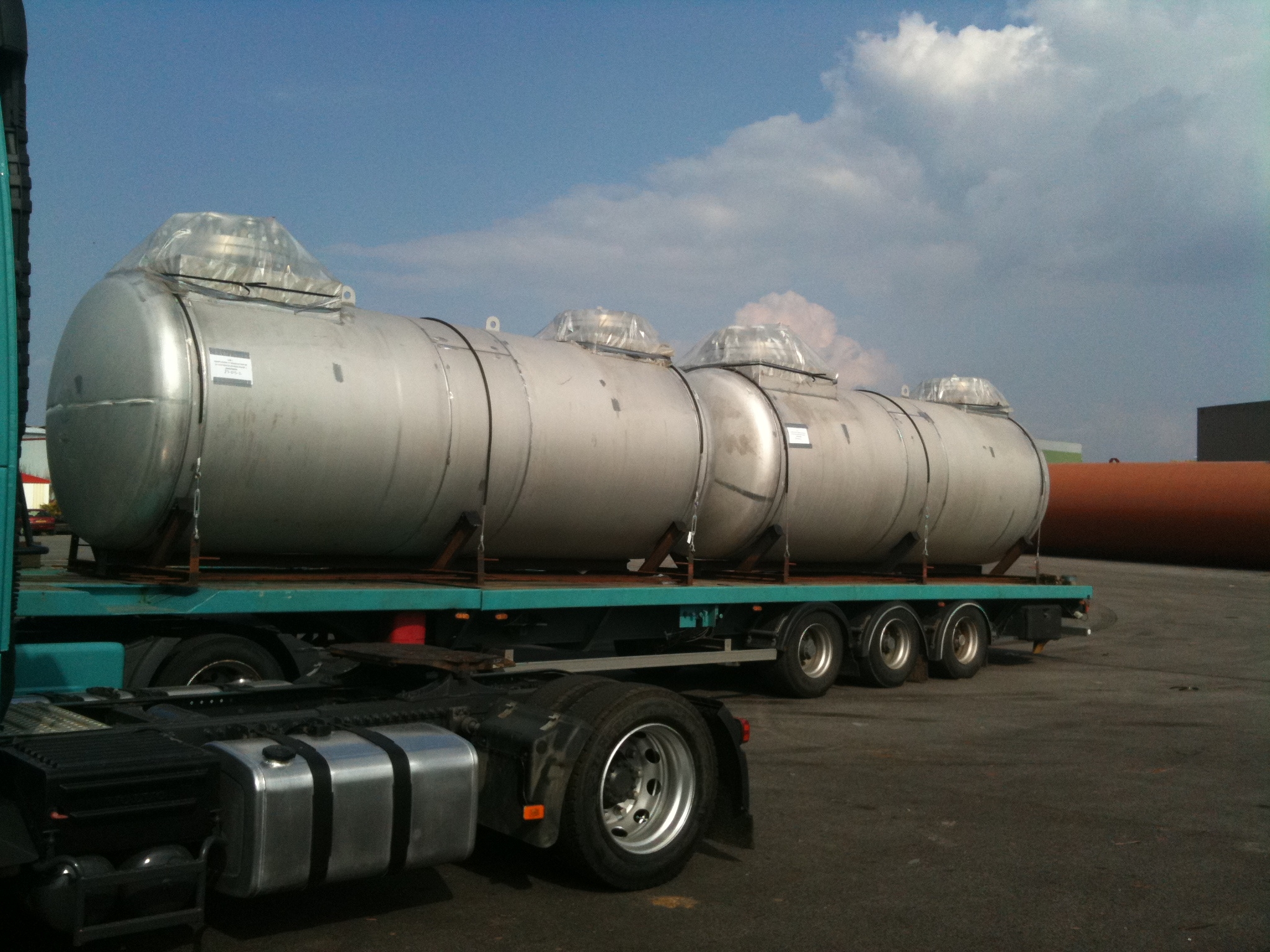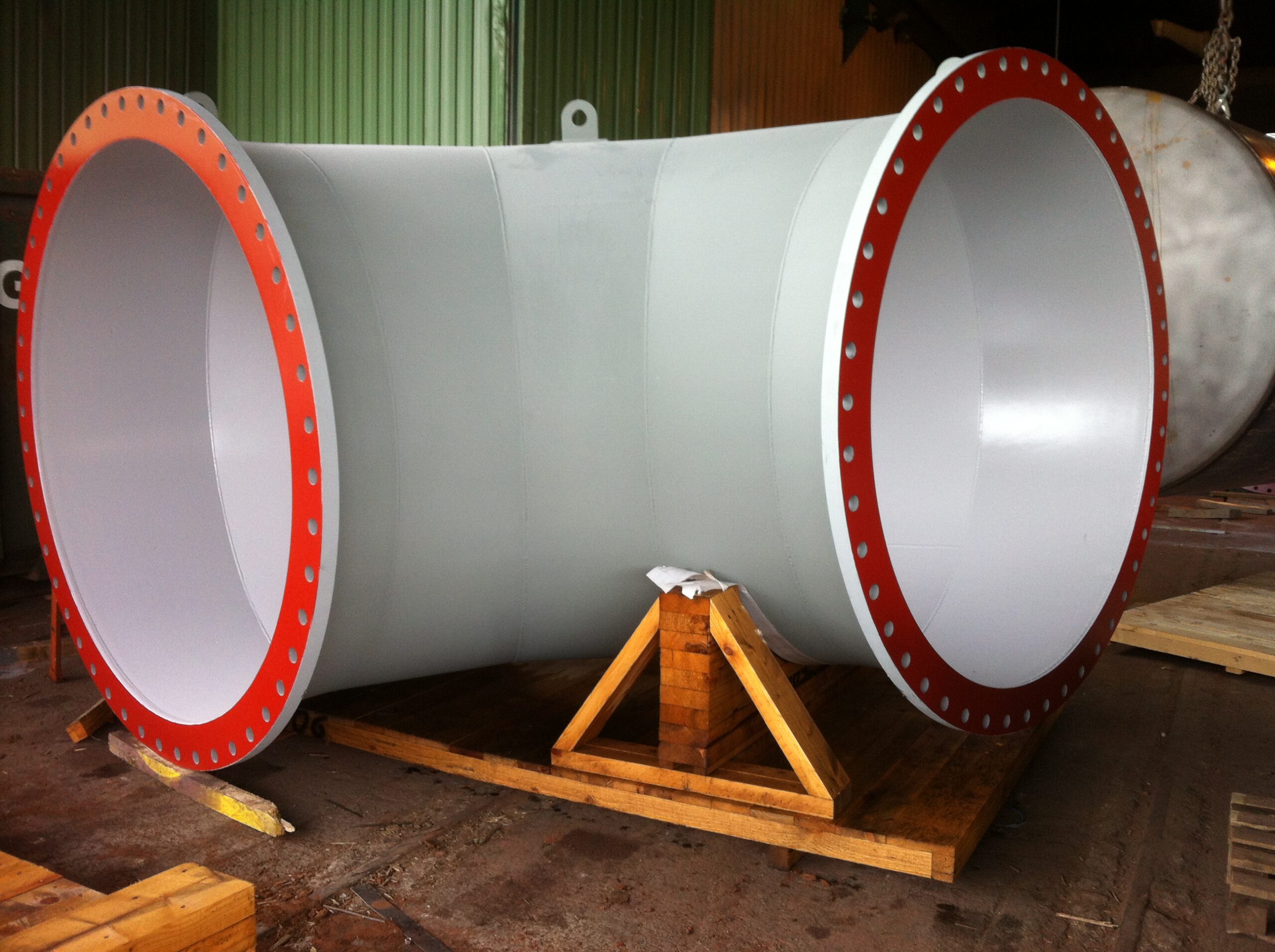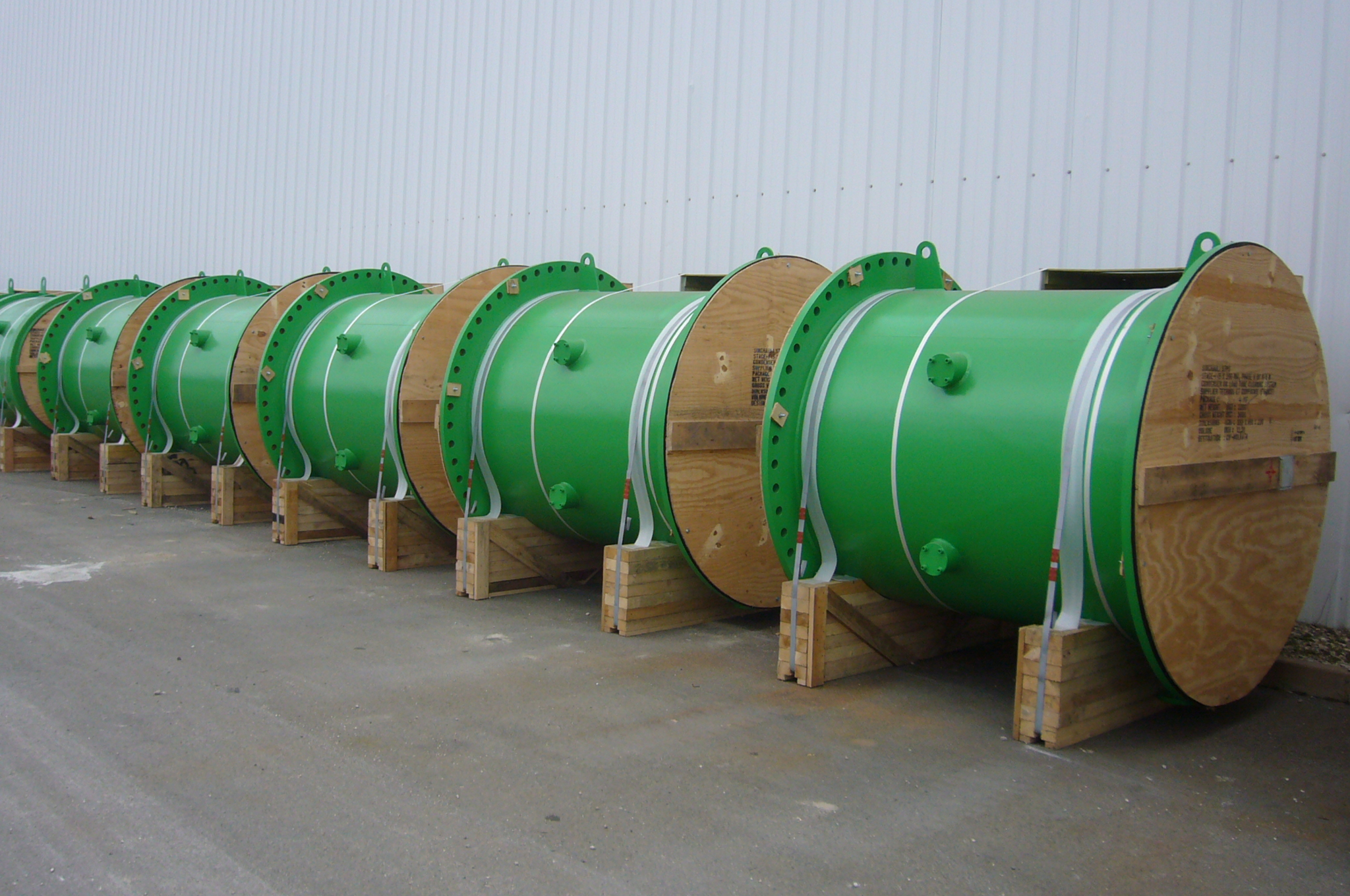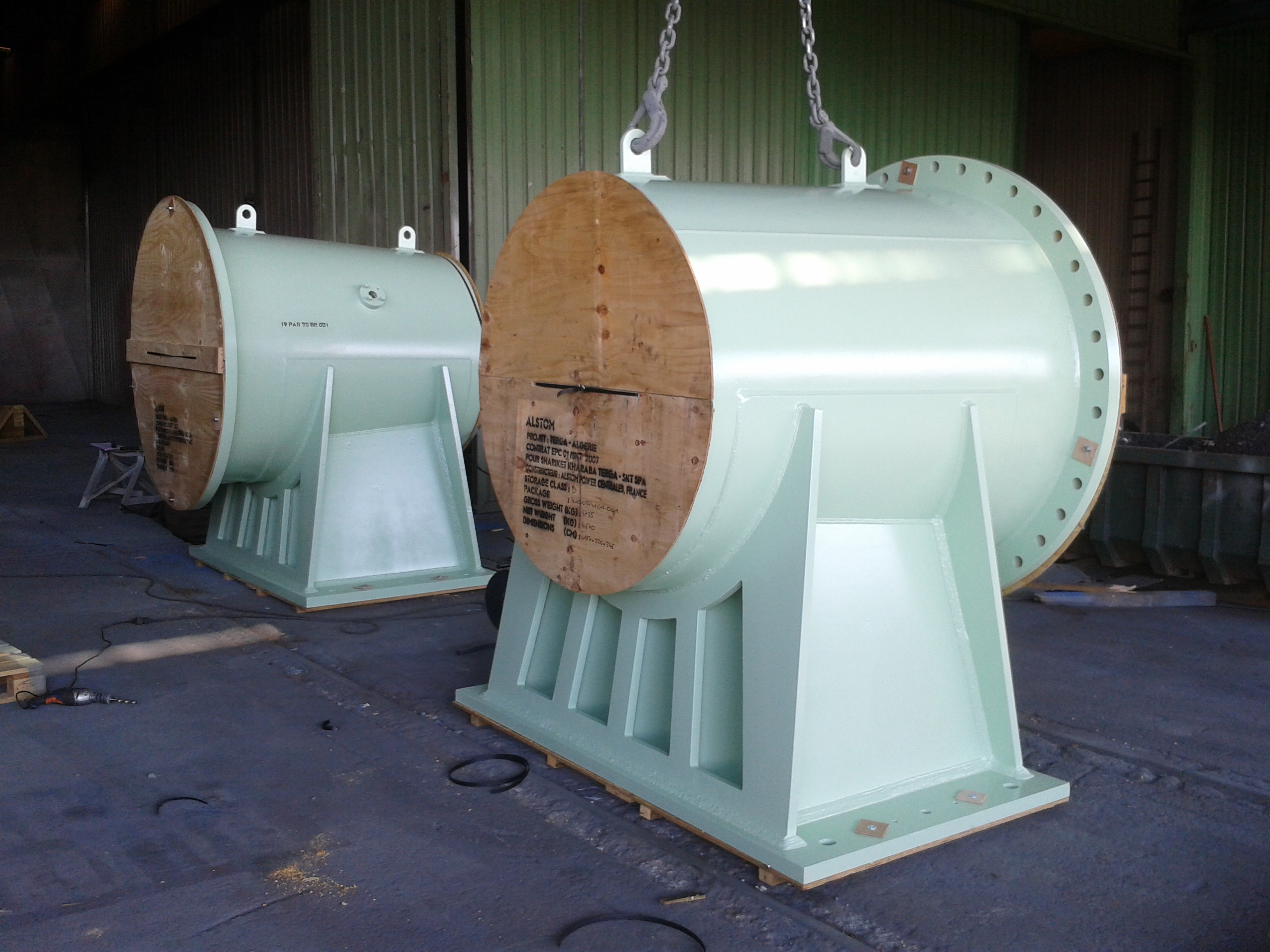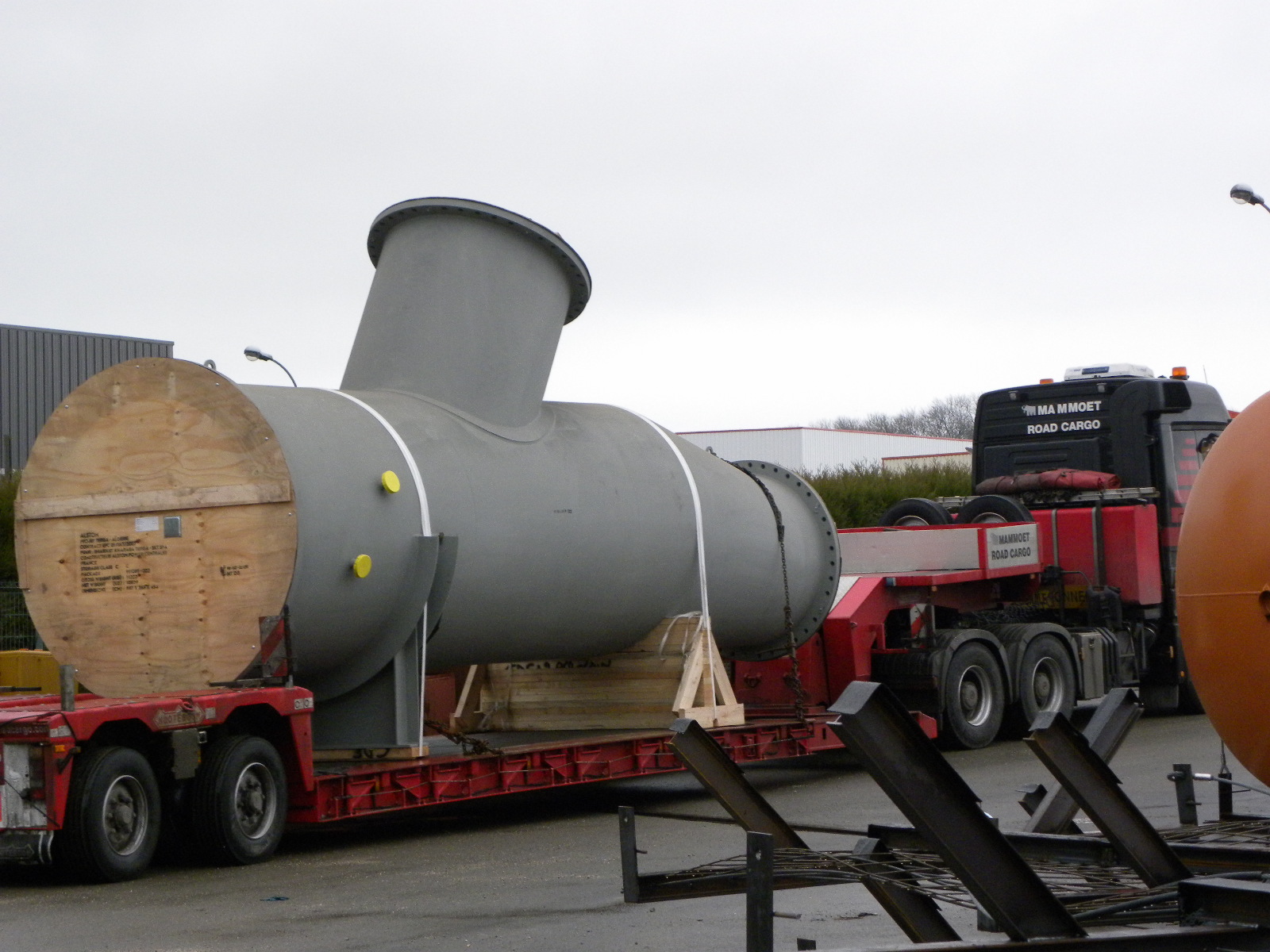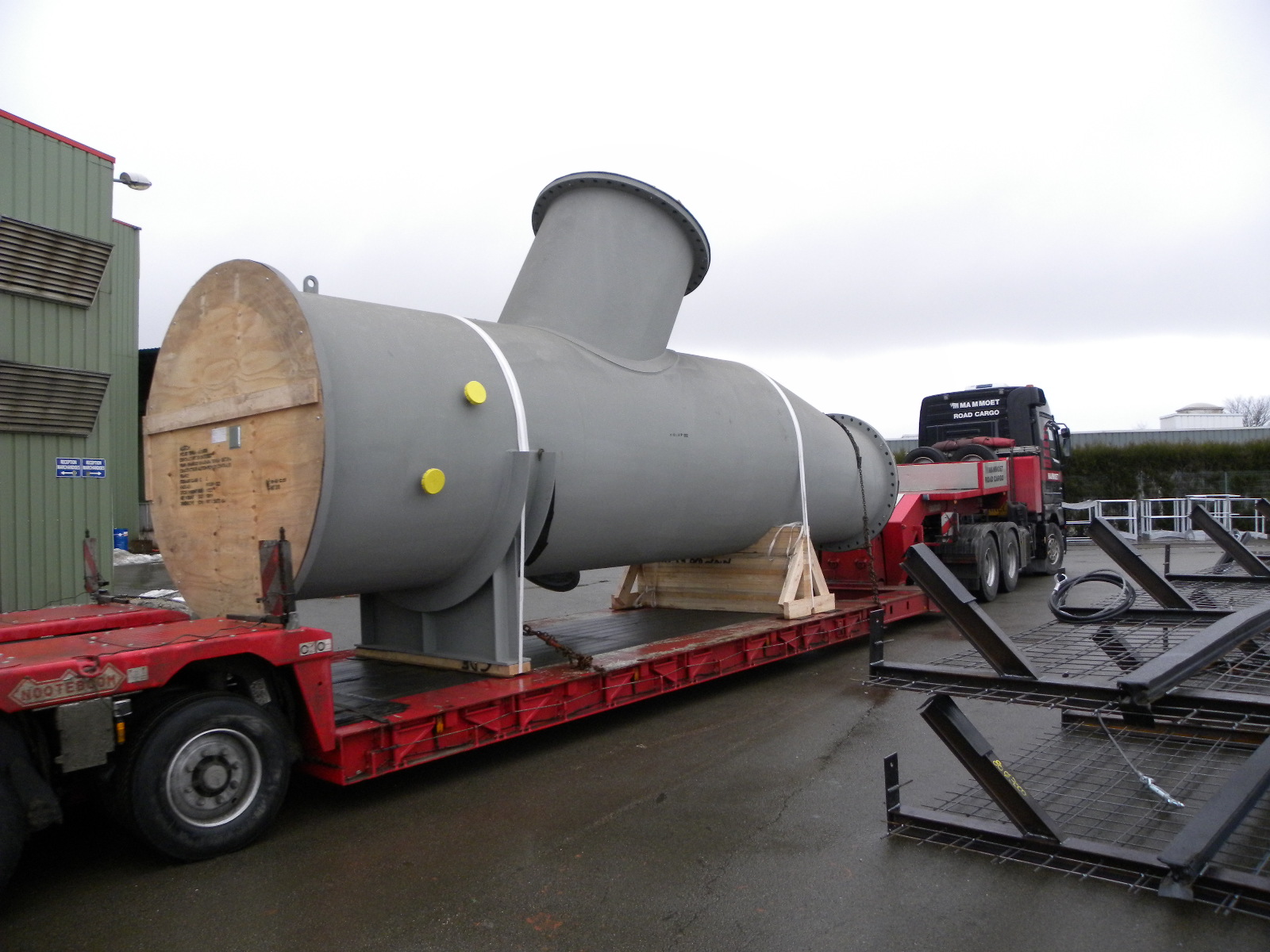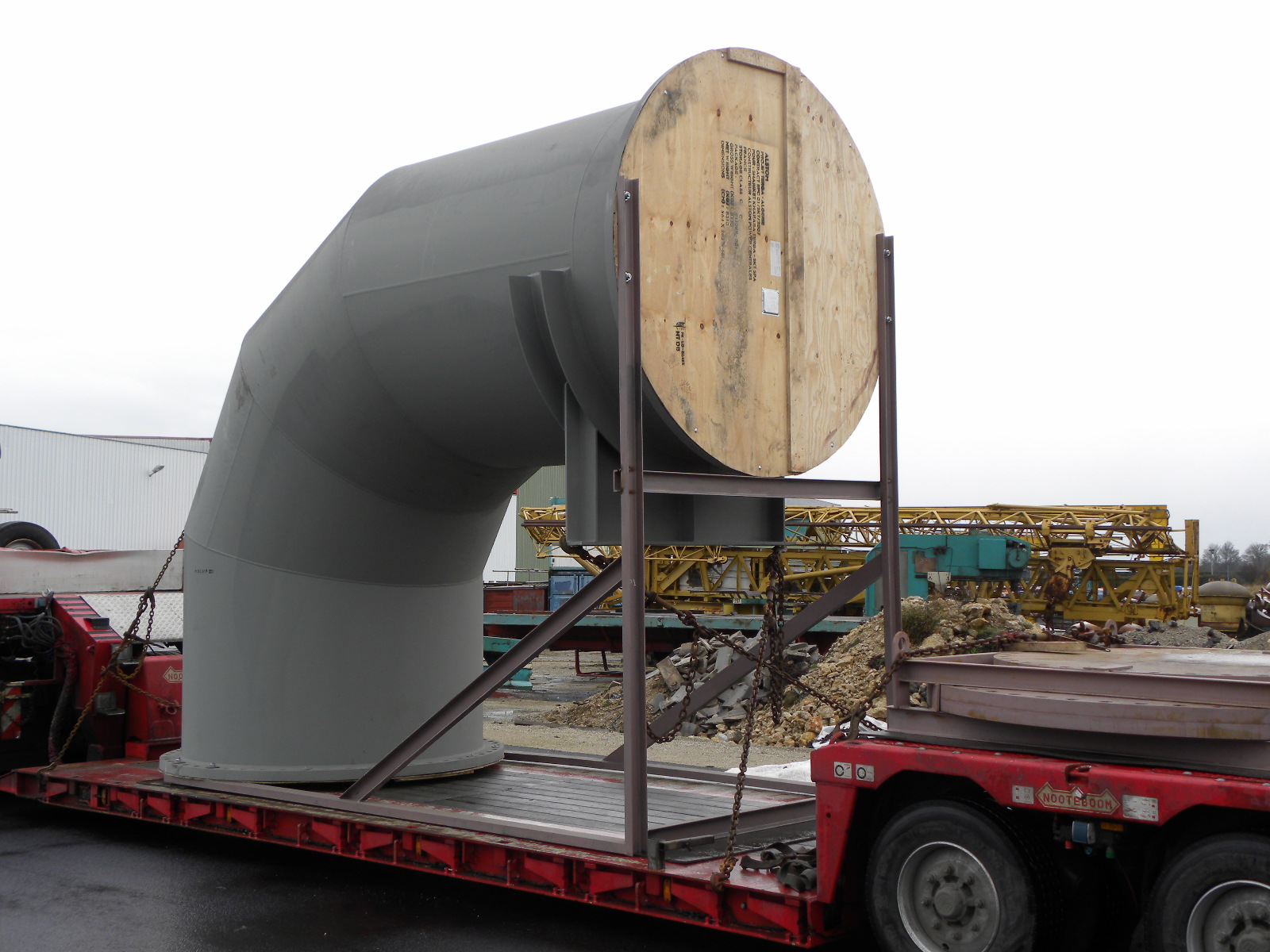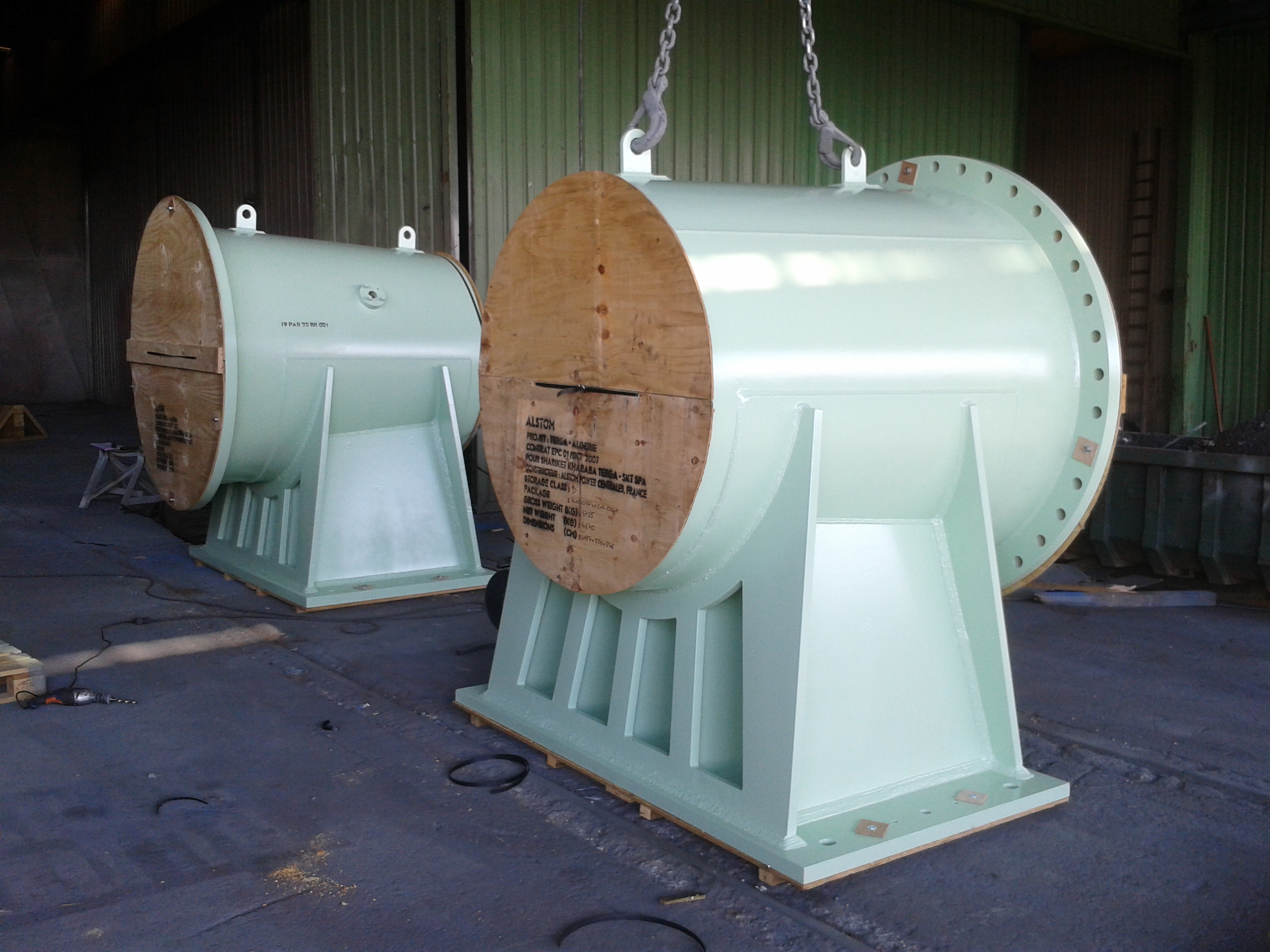 Nuclear power plant, power station, industry… your sector of activity is strategic and requires the best equipment. Aware of the challenges, CDE manufactures high quality industrial piping that perfectly meets the specific requirements of your field of expertise. Whether you need to transport water or seawater for a condenser cooling system, a continuous condenser cleaning system or a penstock, you can rely on the quality of our industrial piping.
To meet your requirements, we design your customised industrial pipework from flat sheets which we roll into a tube. Depending on your requirements, we add flanges to each end of the pipe to allow the sections to be joined together – except where the on-site connection is made by welding, in which case flanges are not required.
Your made-to-measure industrial piping
Made to your wishes and requirements, to fully adapt to your needs in the field, your industrial piping can be manufactured in carbon steel or stainless steel, as well as being epoxy coated, ebonised, rubberised or other options as required. Up to 6 metres in one piece, our industrial pipework is manufactured in several sectors beyond these dimensions. The thickness of your piping is determined by our calculations, which include stress analysis, seismic standards, supports used, etc. This rigour and precision have enabled us to produce cooling pipes, CRF sleeves and extension galleries for nuclear power plants.
In addition to our storage solution delivery service, we also offer you the possibility of drawing up your plans and calculation notes, your welding book, your quality plan or your construction file. This way, you will have everything you need to make optimal use of your industrial piping.
Single wall
With or without pressure
Overhead or underground
NF EN 13480
ASTM – ASME
Nuclear