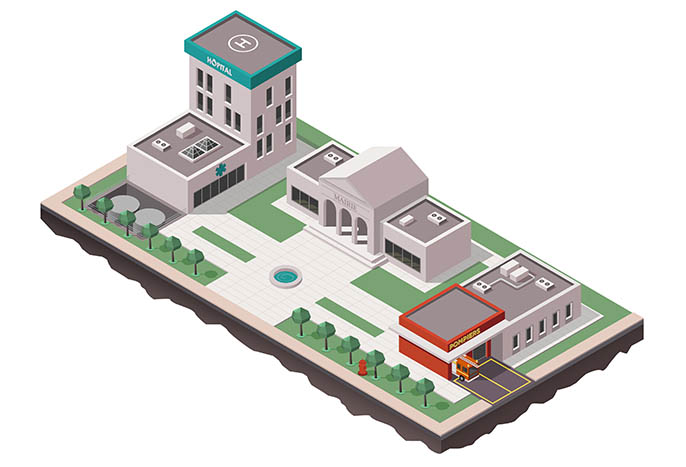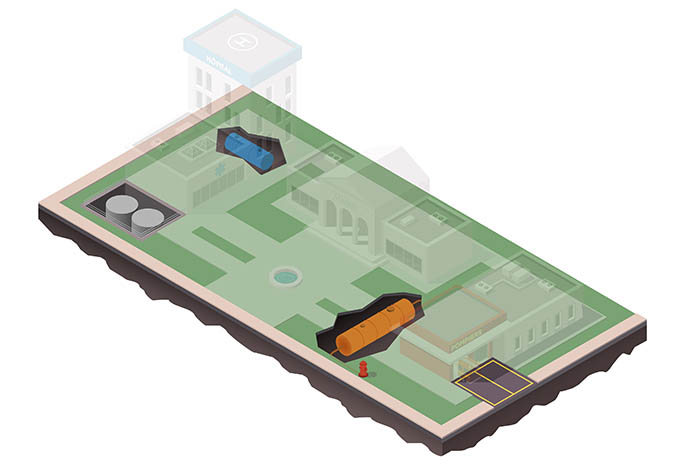 Whether you are a local authority, a government department or a consular body, you have decided to equip your facilities with a public service storage solution. Intended for your staff or your constituents, the purpose of this reserve is to protect the public, to bring your buildings up to current standards or to offer an additional service for the benefit of all. Whatever your request, CDE has a suitable tank, which will be manufactured after careful study of your request and your specifications. Reactive and available, the entire CDE team is at your disposal to develop the public service storage solution that will best suit you.
Being self-sufficient: the hydrocarbon tank
Investing in a hydrocarbon tank or in a private station can be a very wise choice for supplying your fleet of vehicles, making savings and controlling your hydrocarbon stock yourself. In order to support you in this approach and in this investment, CDE has developed a range of high-performance and secure public service storage solutions, complying with NF EN 12285-1 and NF EN 12285-2 standards.
Above or below ground, our hydrocarbon tanks can be single or double walled. Vertical or horizontal, they are accompanied, if necessary, by a wide range of industrial equipment and accessories, such as cradles, a slab frame or a retention tank. Our sense of personalised service also allows you to benefit from standard or made-to-measure manufacturing. Similarly, your utility storage solution is delivered by our logistics department to your site or existing facility.
Protecting: the fire reserve
In order to secure your buildings, your employees and the public, a fire tank is nowadays essential. This public service storage solution is perfectly mastered by CDE, which offers you its know-how in terms ofliquid storage solutions. Whatever the storage conditions and whether you want an above-ground or underground, vertical or horizontal tank, your single-walled tank is designed in compliance with regulations and ISO 9001 and ISO 14001 standards.
Supplied with or without pressure, your fire tank meets the guidelines of the fire and rescue services and will be able to be used for at least two hours, with its capacity of 30,000 to 150,000 litres. It's a guarantee of a public service storage solution that is easily usable and beneficial to all.
Saving: the rainwater tank
Sustainable development, building up a fire reserve or the duty to set an example: opting for a rainwater tank is always a relevant and judicious choice. To install this public service storage solution, our team accompanies you, from the choice of your model to its delivery by our logistics department. Featuring a single wall and available in different models (horizontal, vertical, pressurised, unpressurised, overhead or underground), our tanks are a clever and economical utility storage solution.