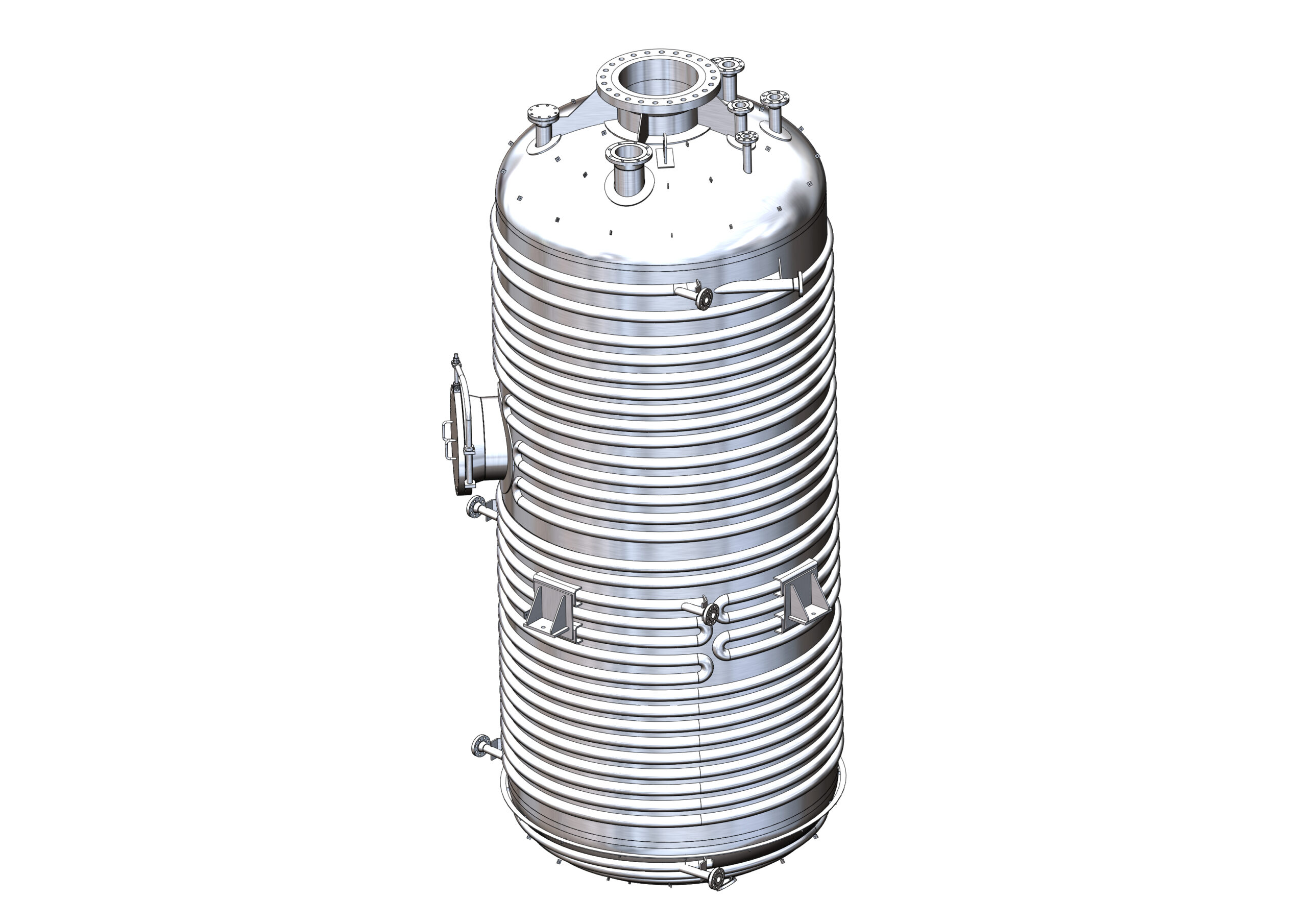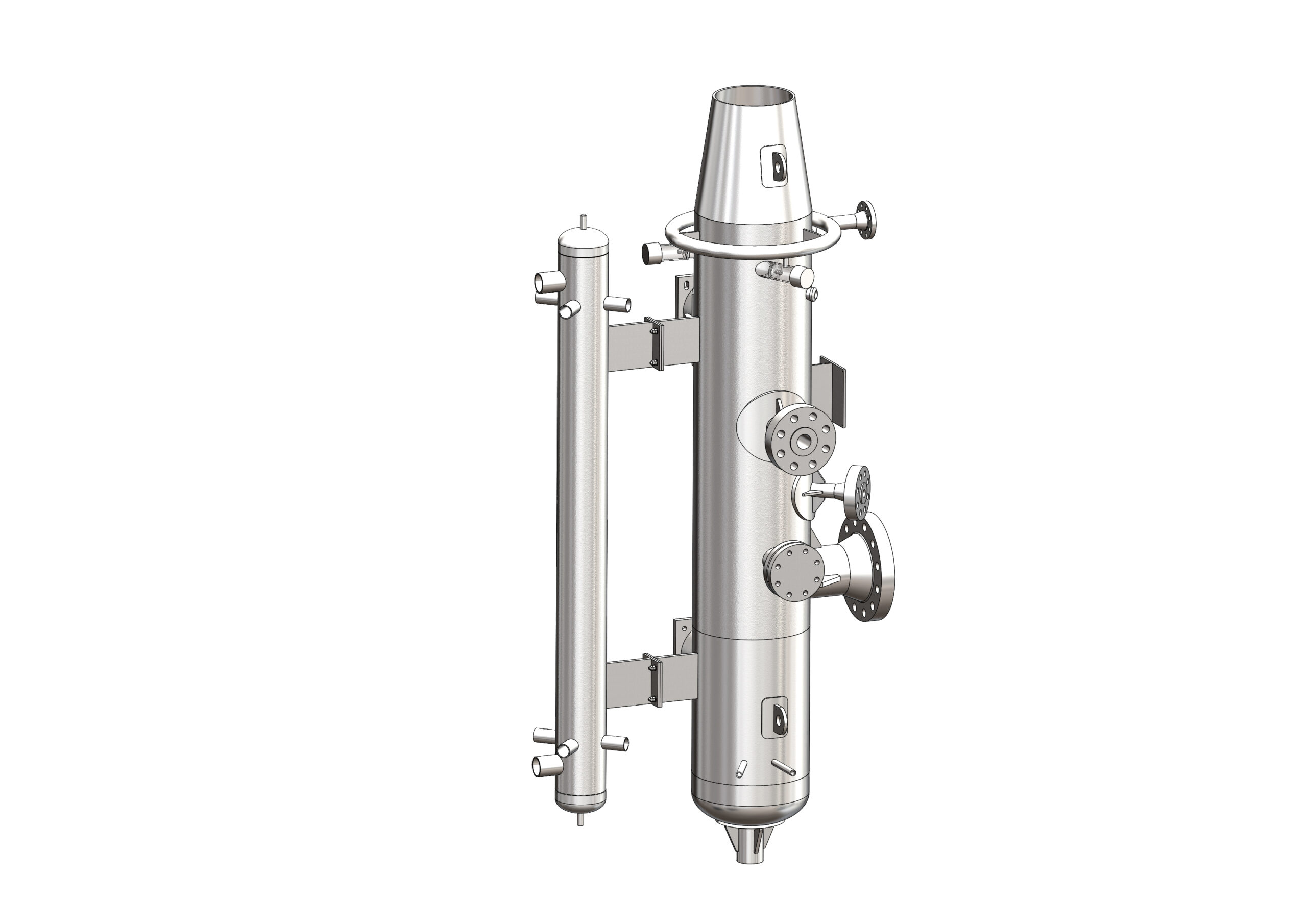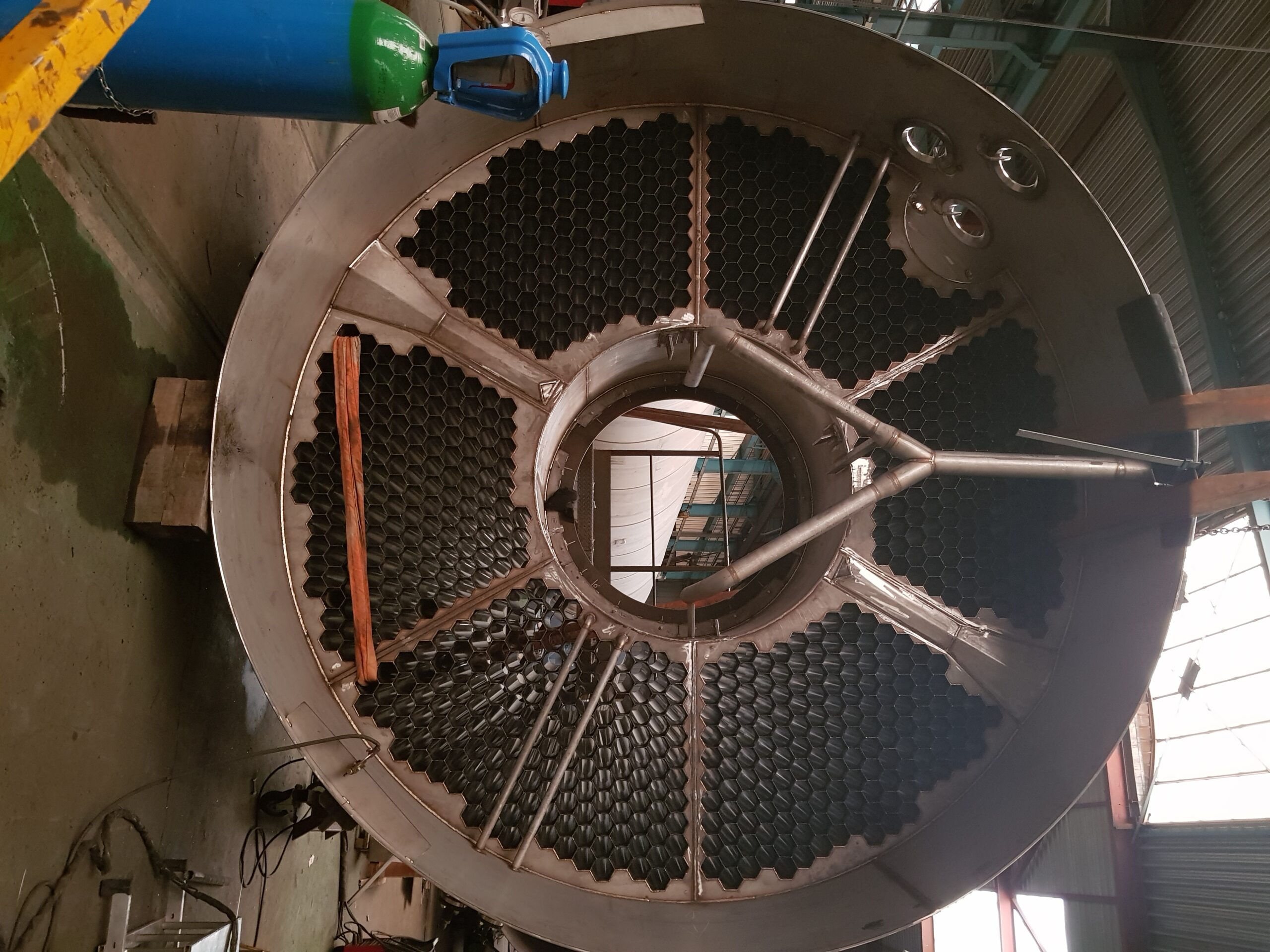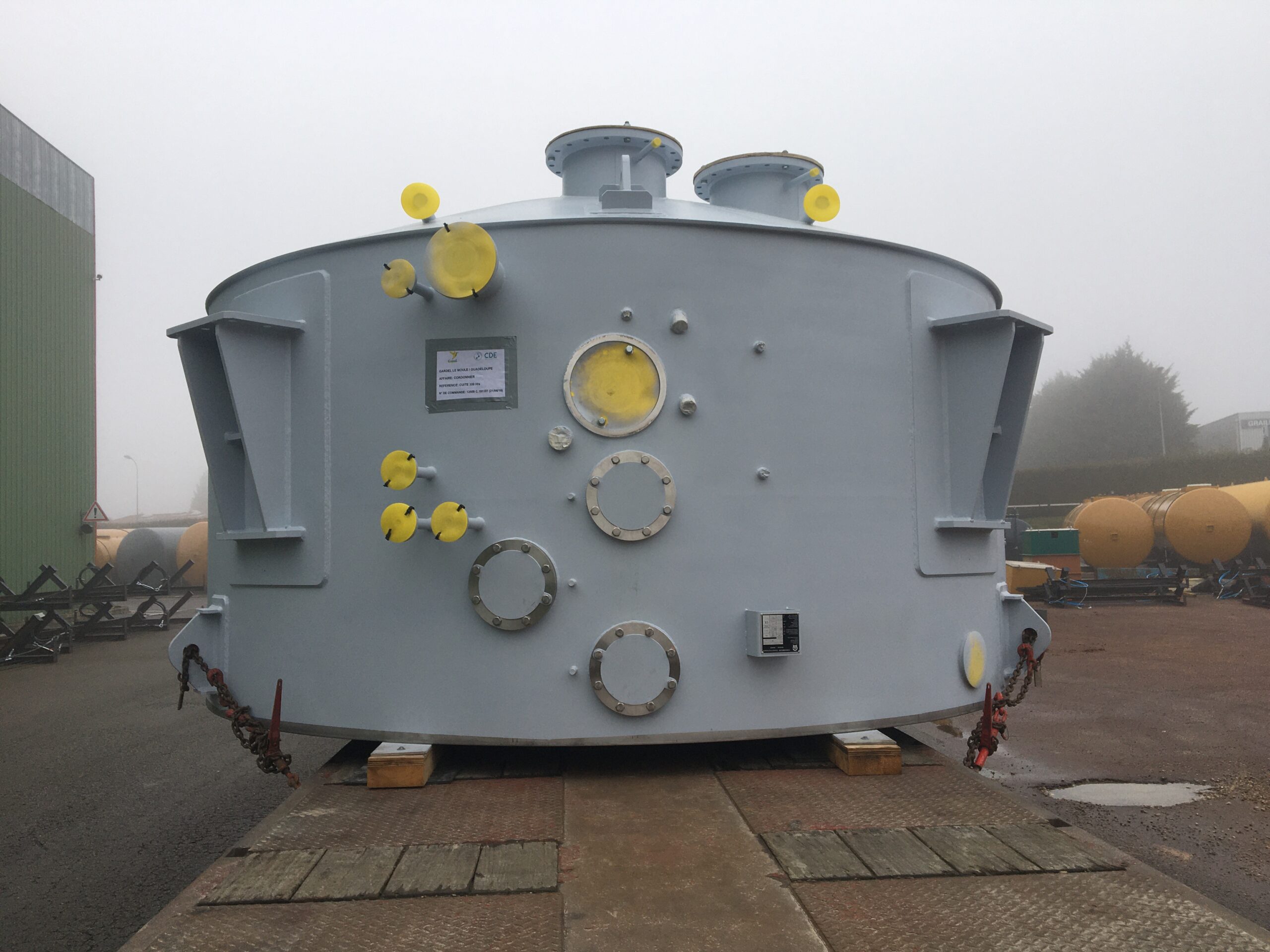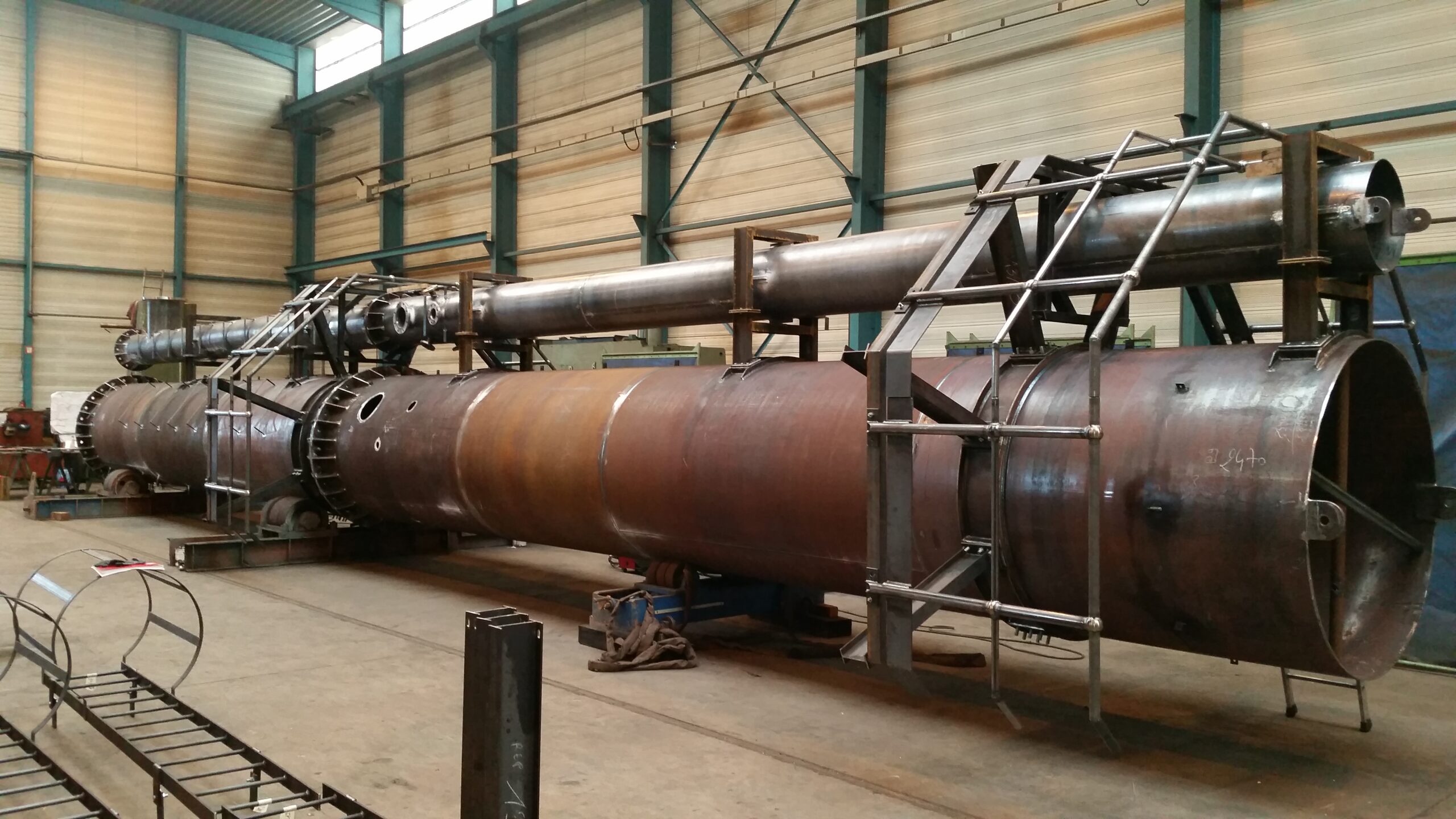 Your customised boiler making
For your industrial activity, you need efficient and safe boilerwork: we manufacture your industrial boilerwork for you, in accordance with your every need. As a specialist in storage tanks, piping and industrial boilerwork, CDE has been developing its expertise in this field for 50 years, to serve all your projects.
CDE's historical activity, industrial boiler making is at the heart of our know-how with the production of storage tanks. We manufacture your customised steel solution according to your specifications and requirements, whether you need a steriliser, a carbonation boiler for your sugar factory, a chimney, a separator or a skid. Thanks to our experience, we develop solutions for every problem and every industry.
Your custom boiler making
Pressurised or non-pressurised, single or double walled, vertical or horizontal: just give us your specifications and we will manufacture your customised boiler solution. In fact, we can make your product in carbon steel or stainless steel. A significant advantage is that we can manufacture your boilerwork part in any thickness you require, from 5 to 35 mm. The same applies to the volume, which you define according to your activity and technical requirements.
To optimise your industrial boiler room, think of the indispensable industrial equipment and accessories, which will greatly facilitate its use. Indeed, your steel tank or solution can ideally rest on a cradle, feet or a skirt. In addition, we also offer to produce the various documents you may need to accompany your boilerwork part, from the welding booklet to the quality plan and the manufacturer's file.
Single or double wall
With or without pressure
Overhead or underground
Vertical or horizontal
ASME
CODAP
NF EN 13445
CODRES